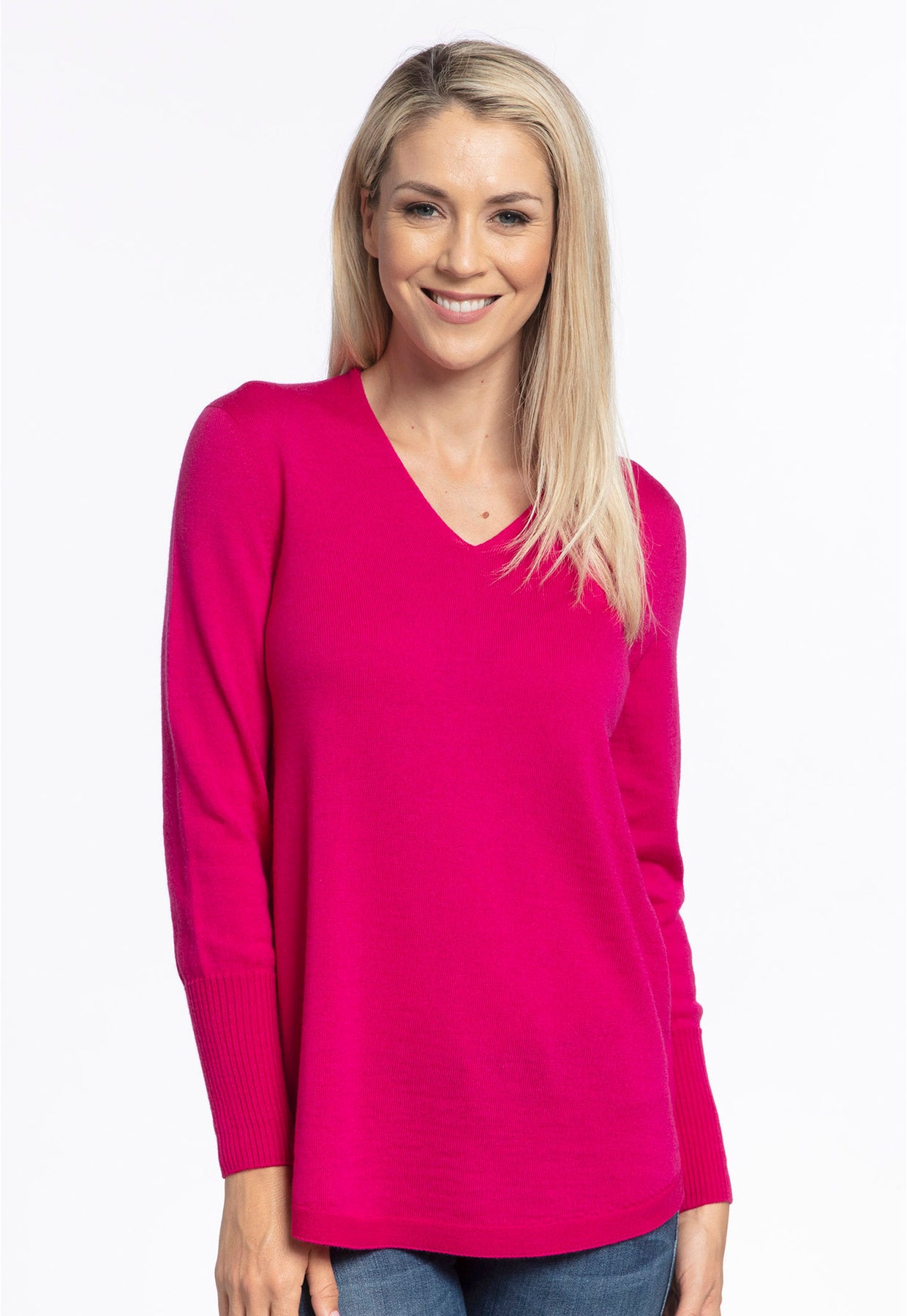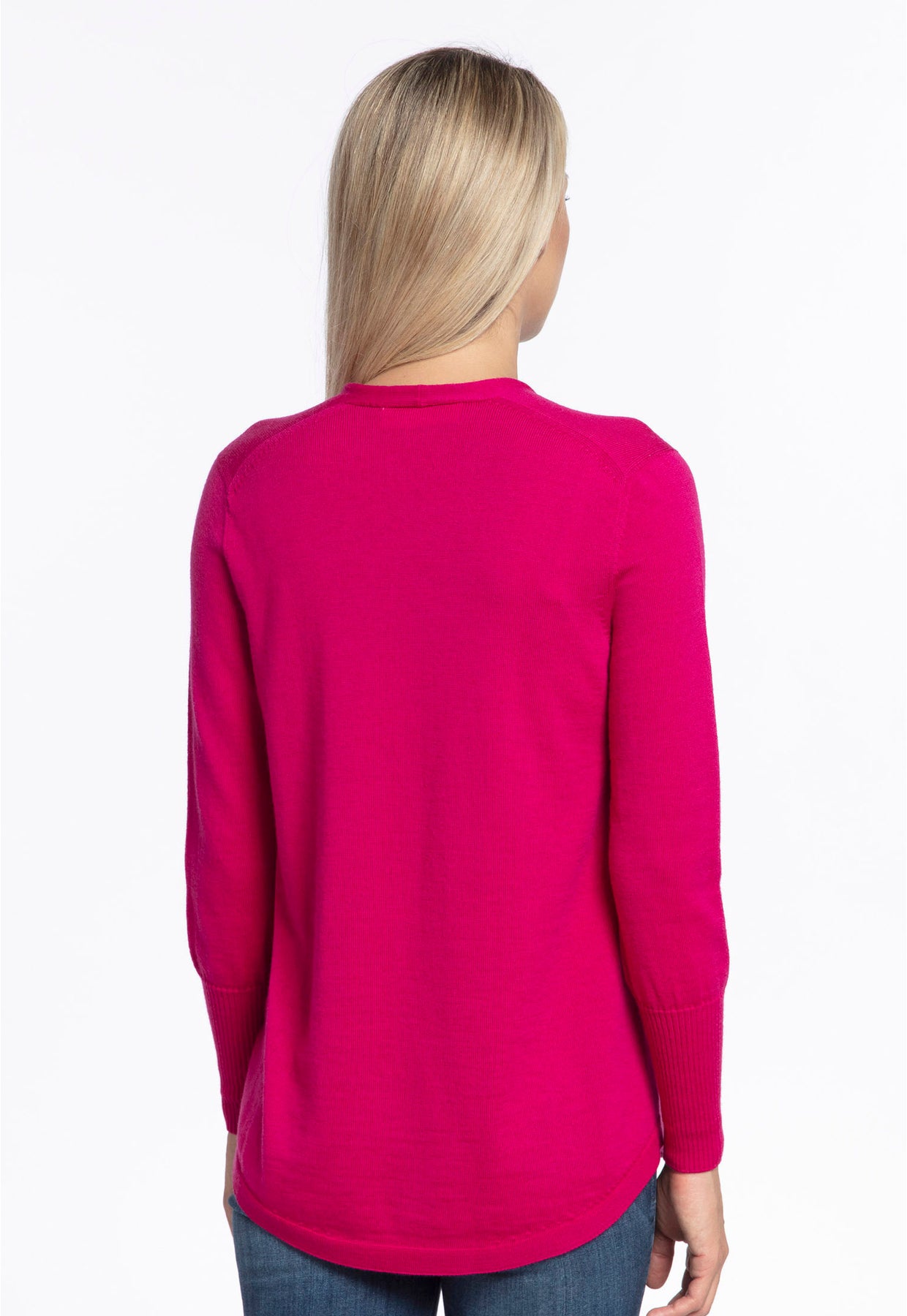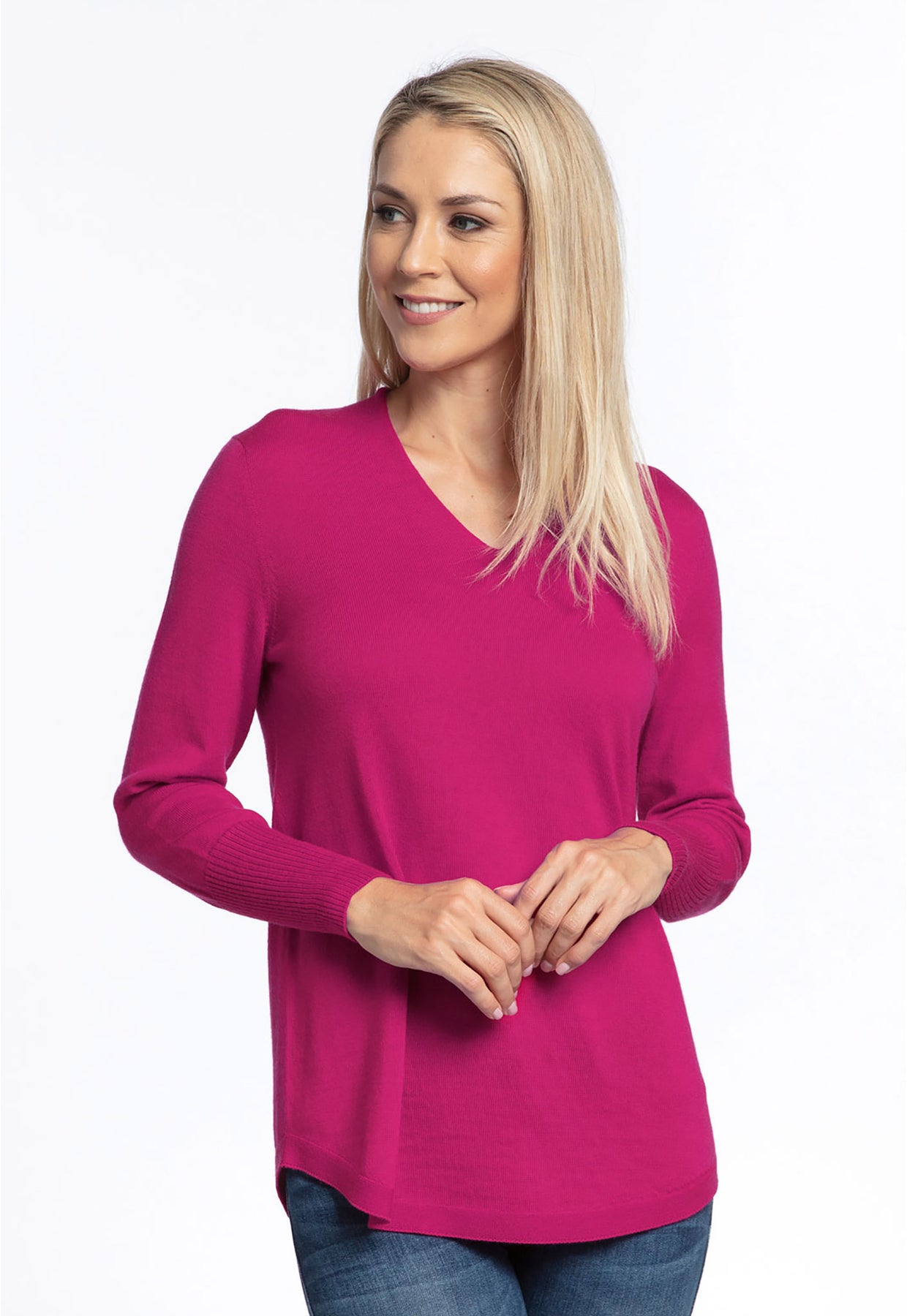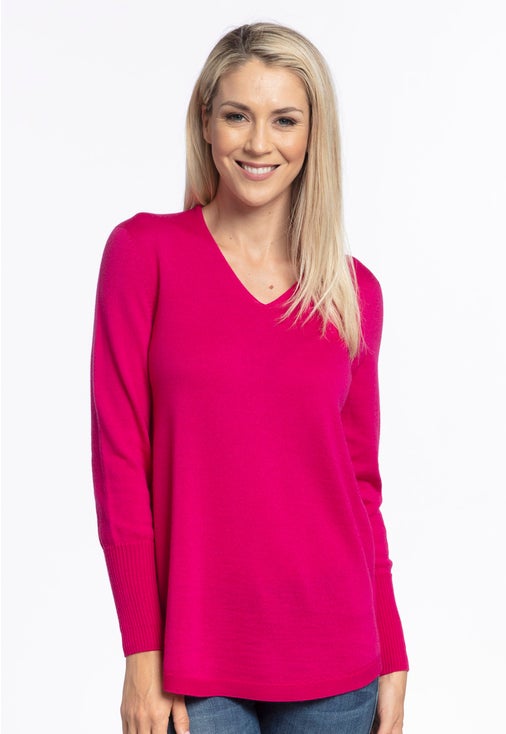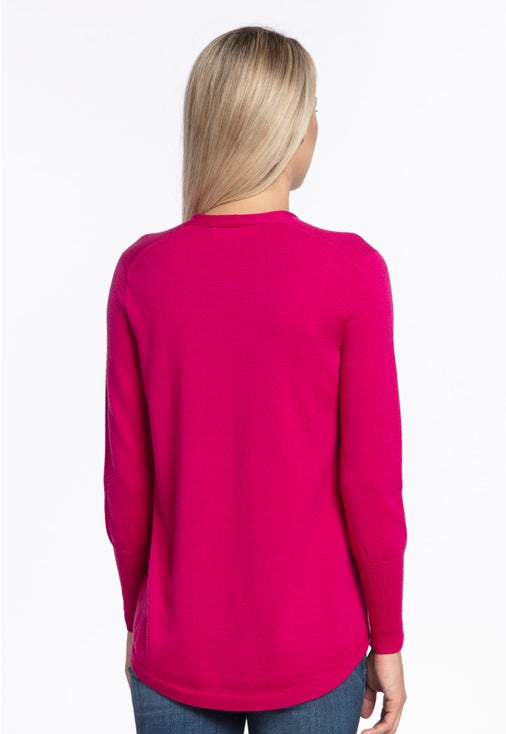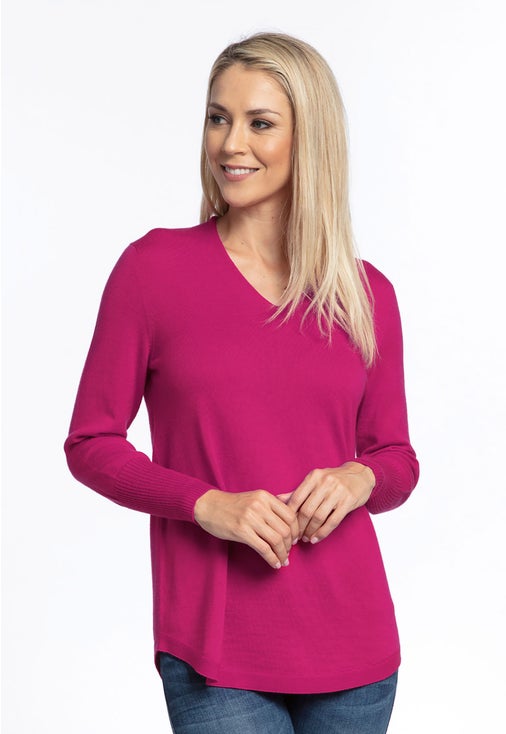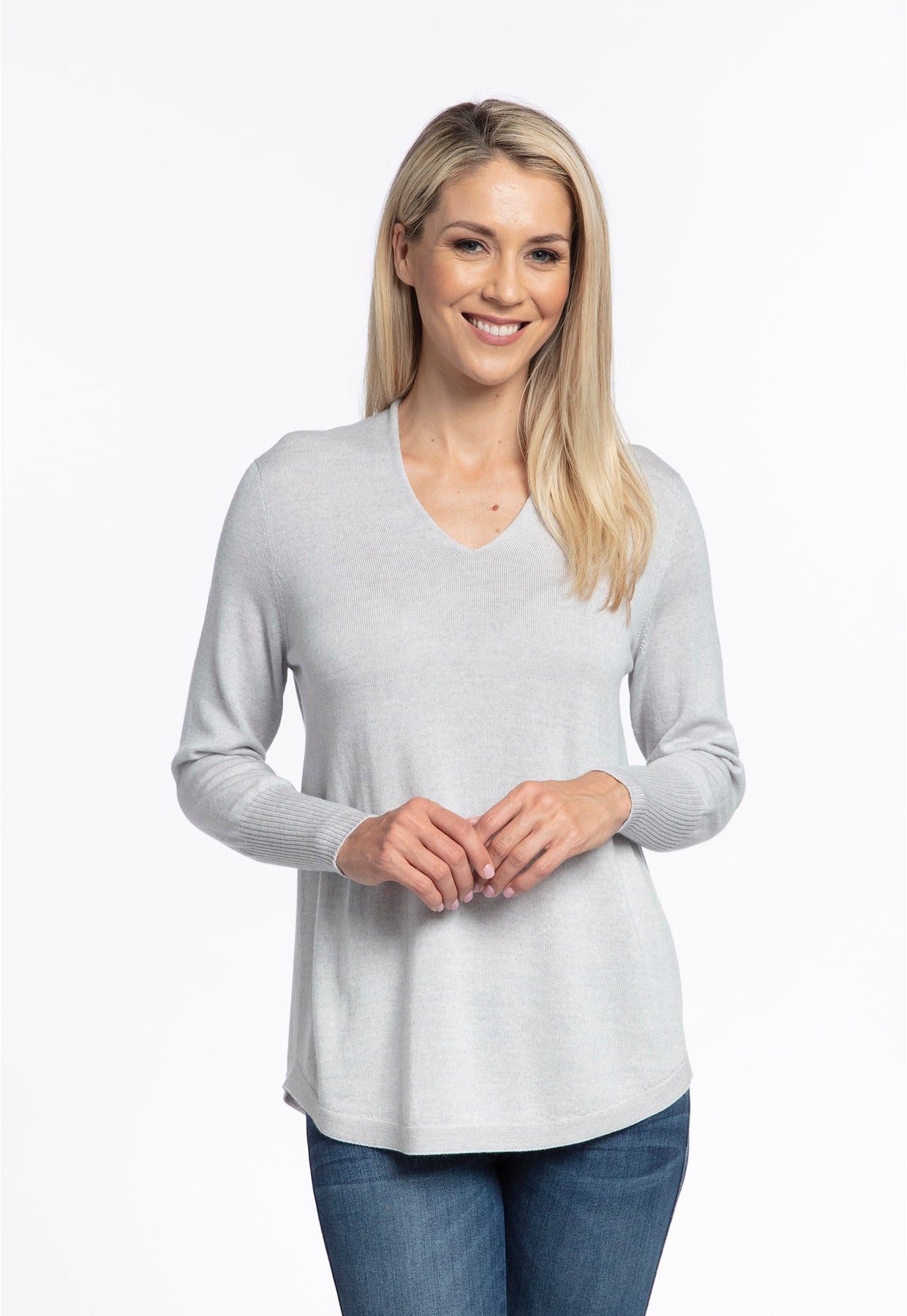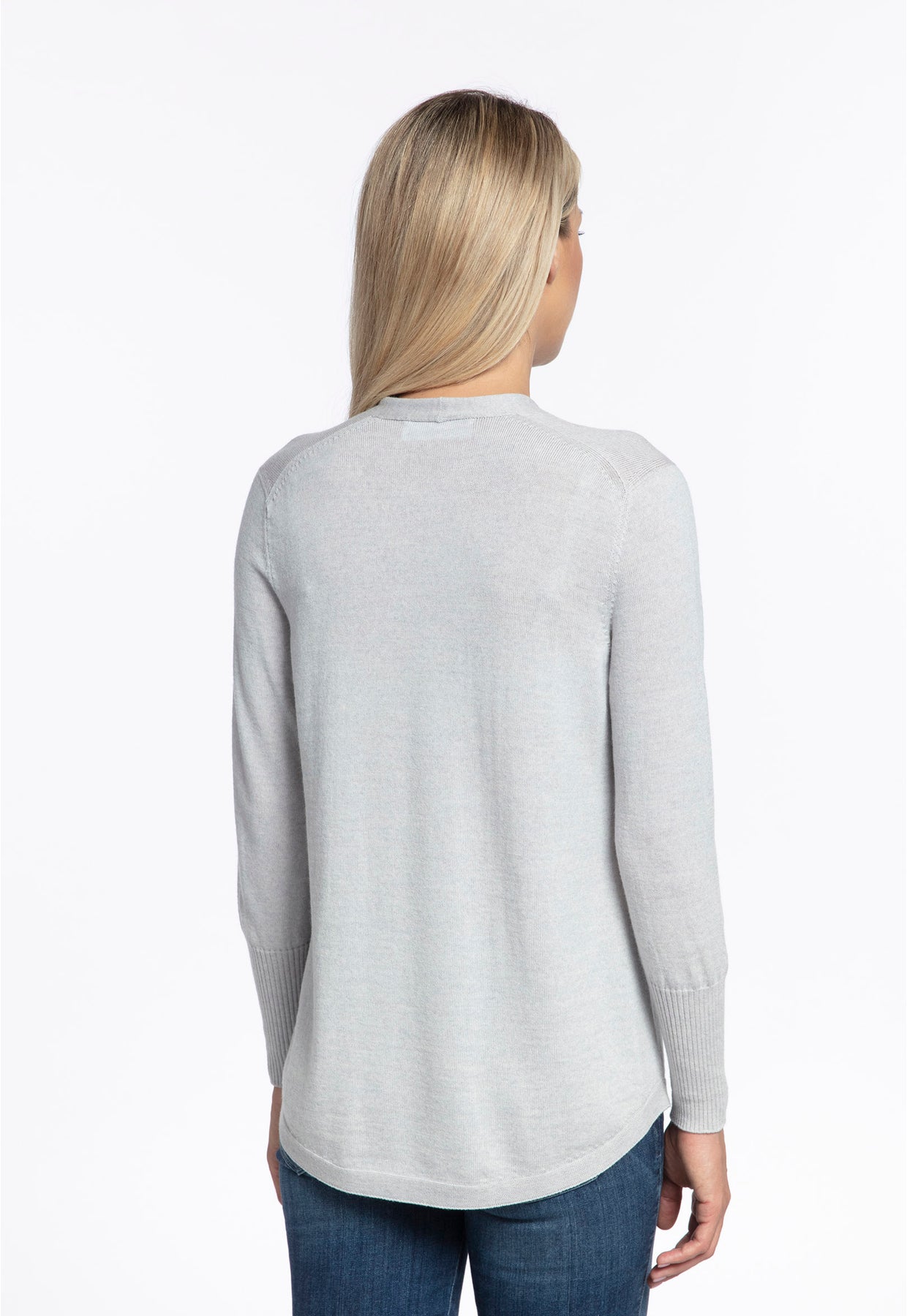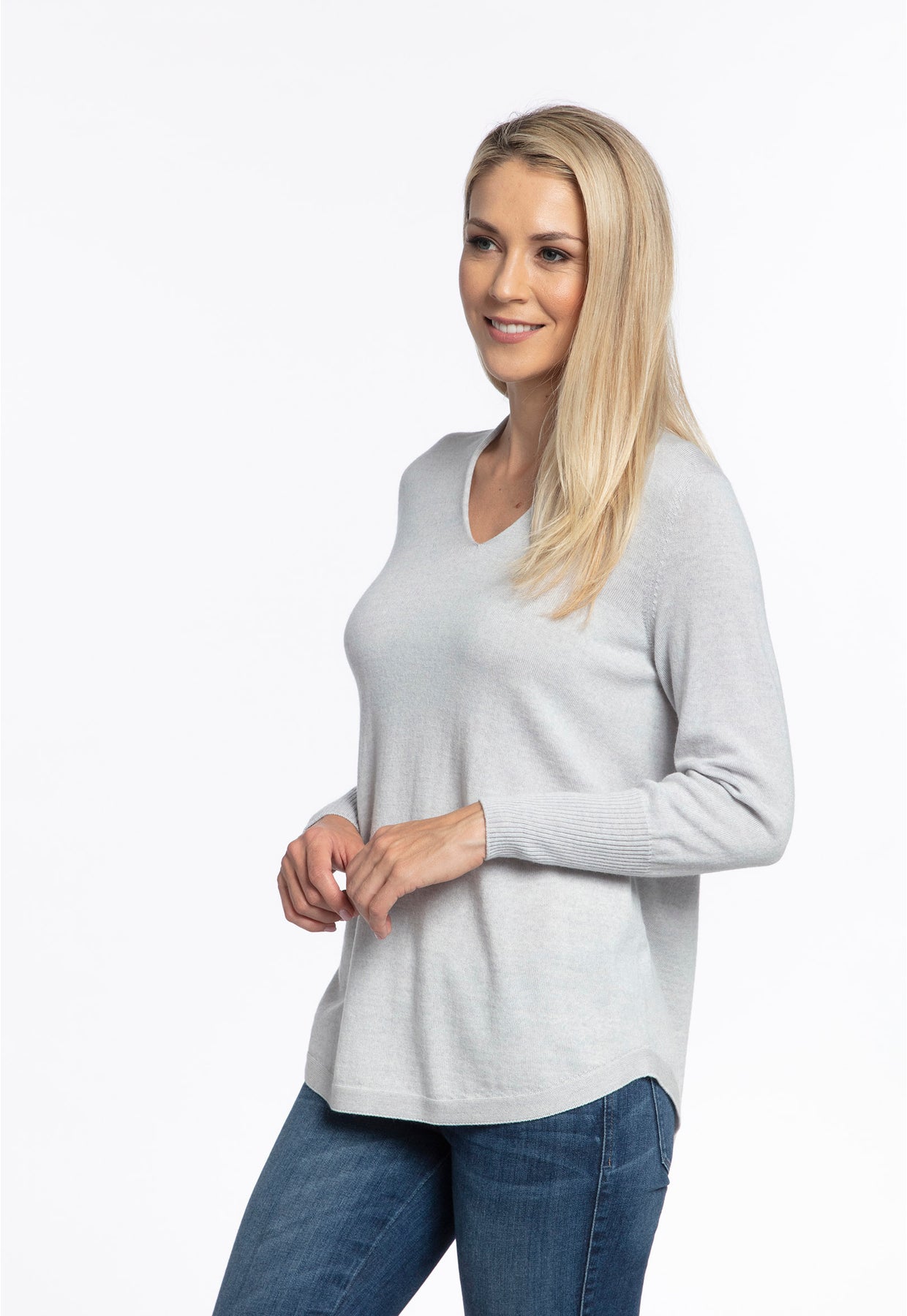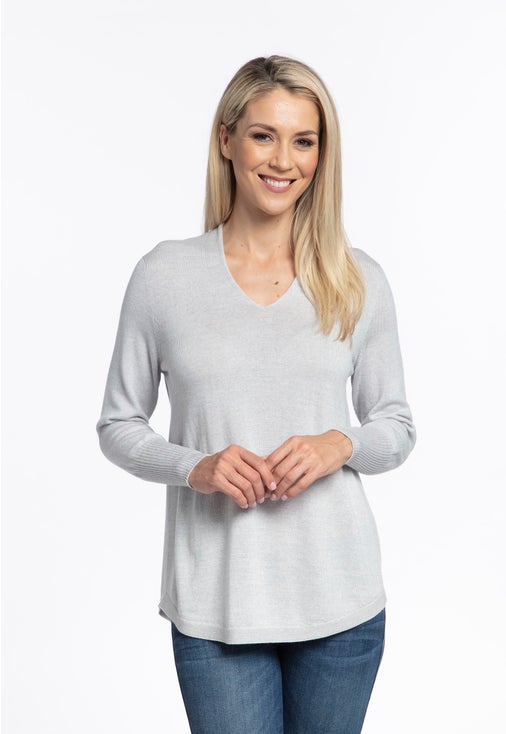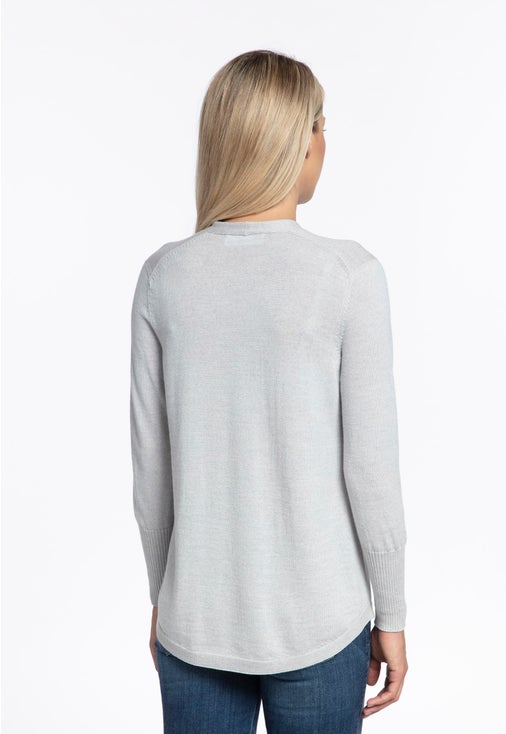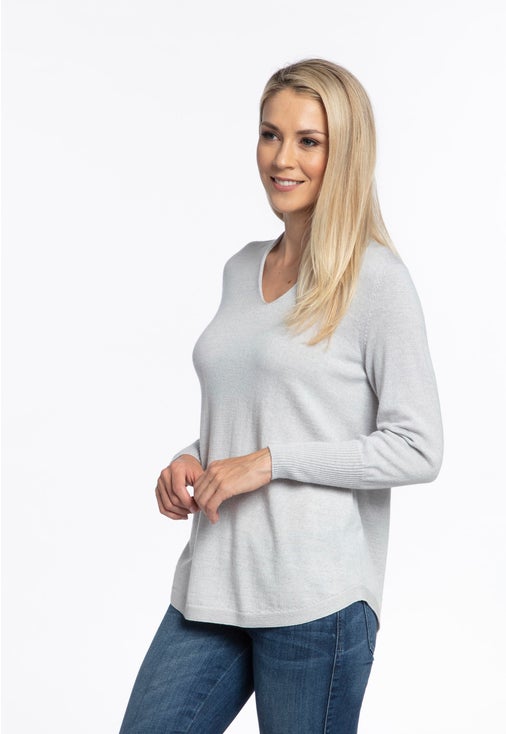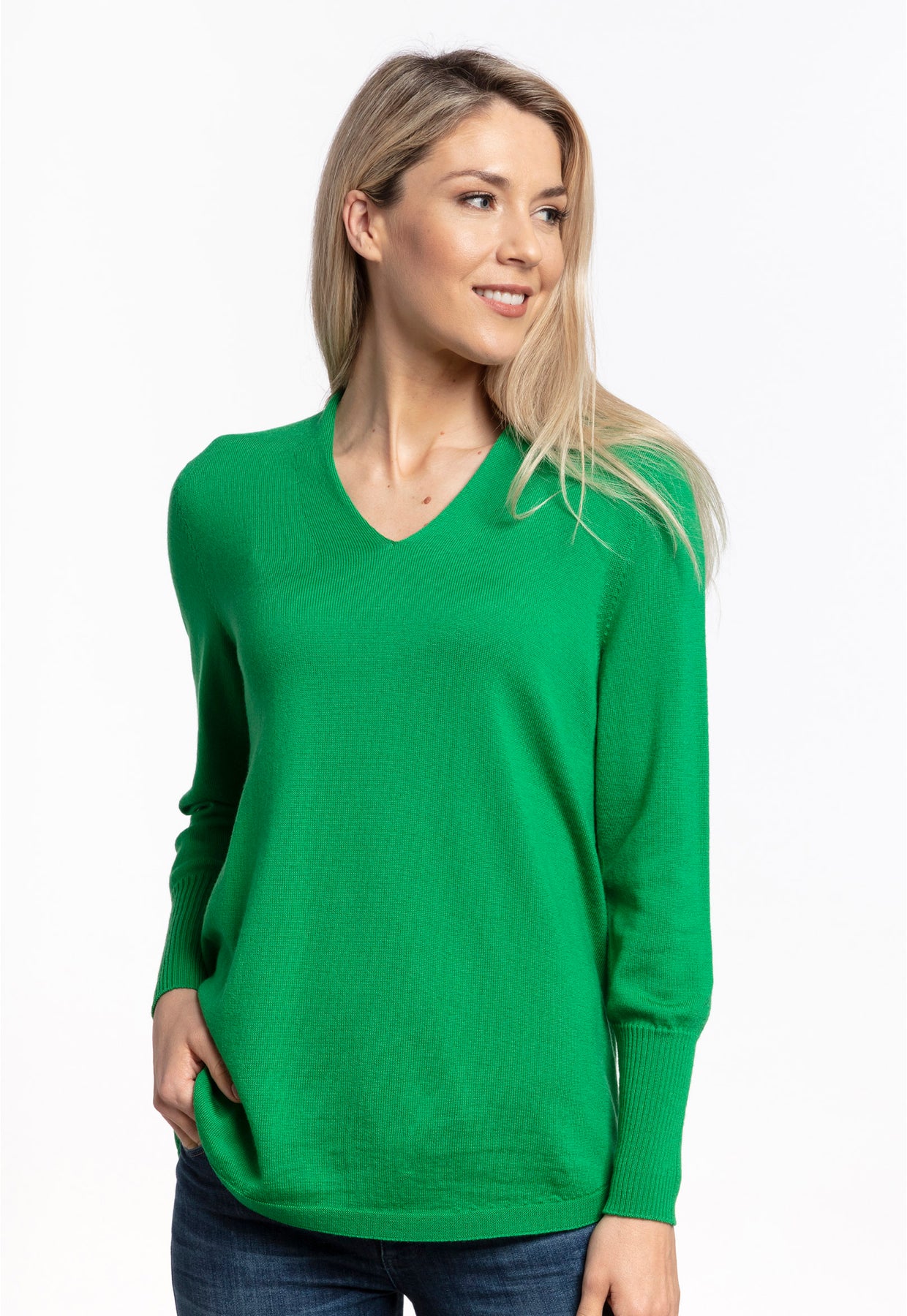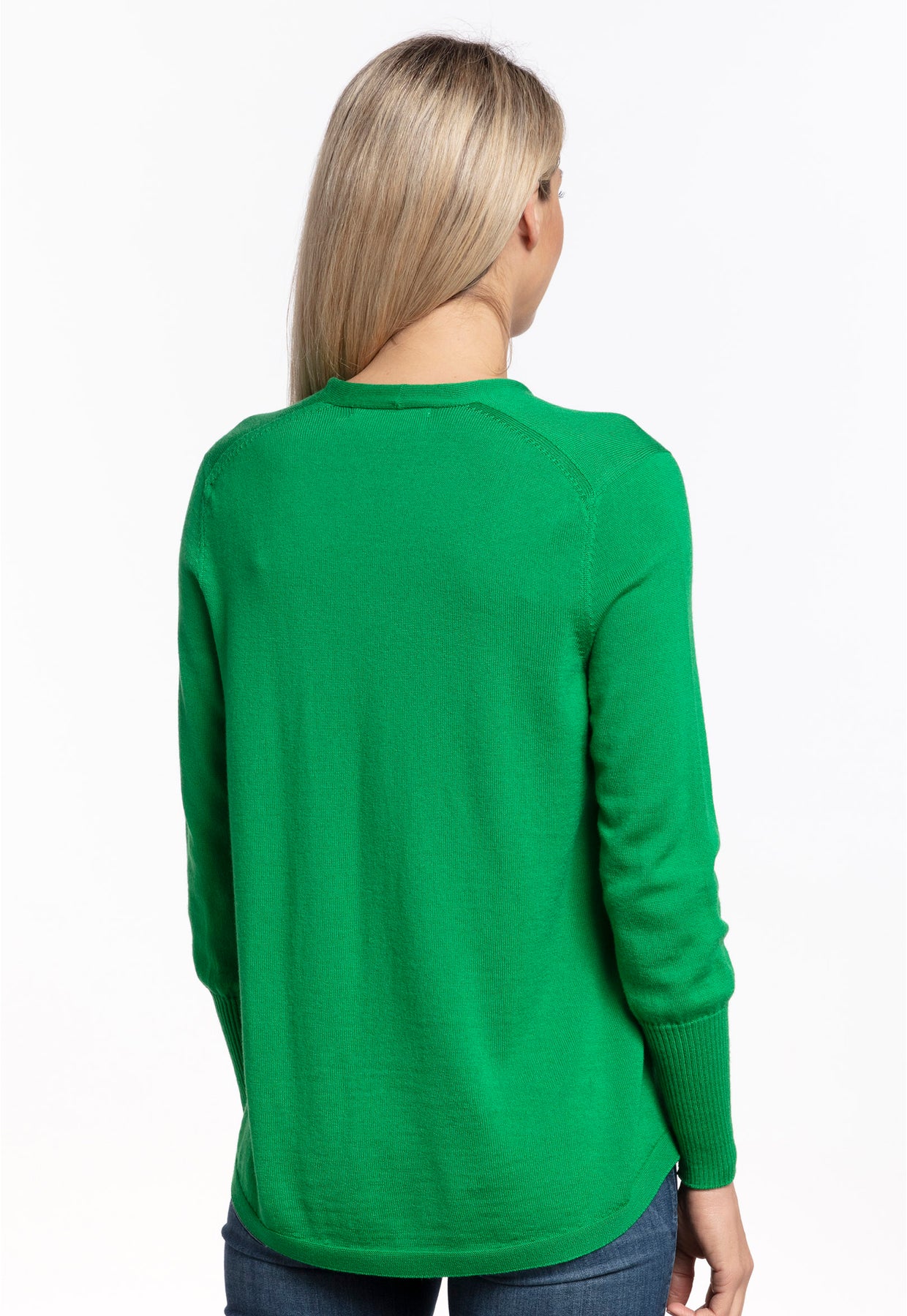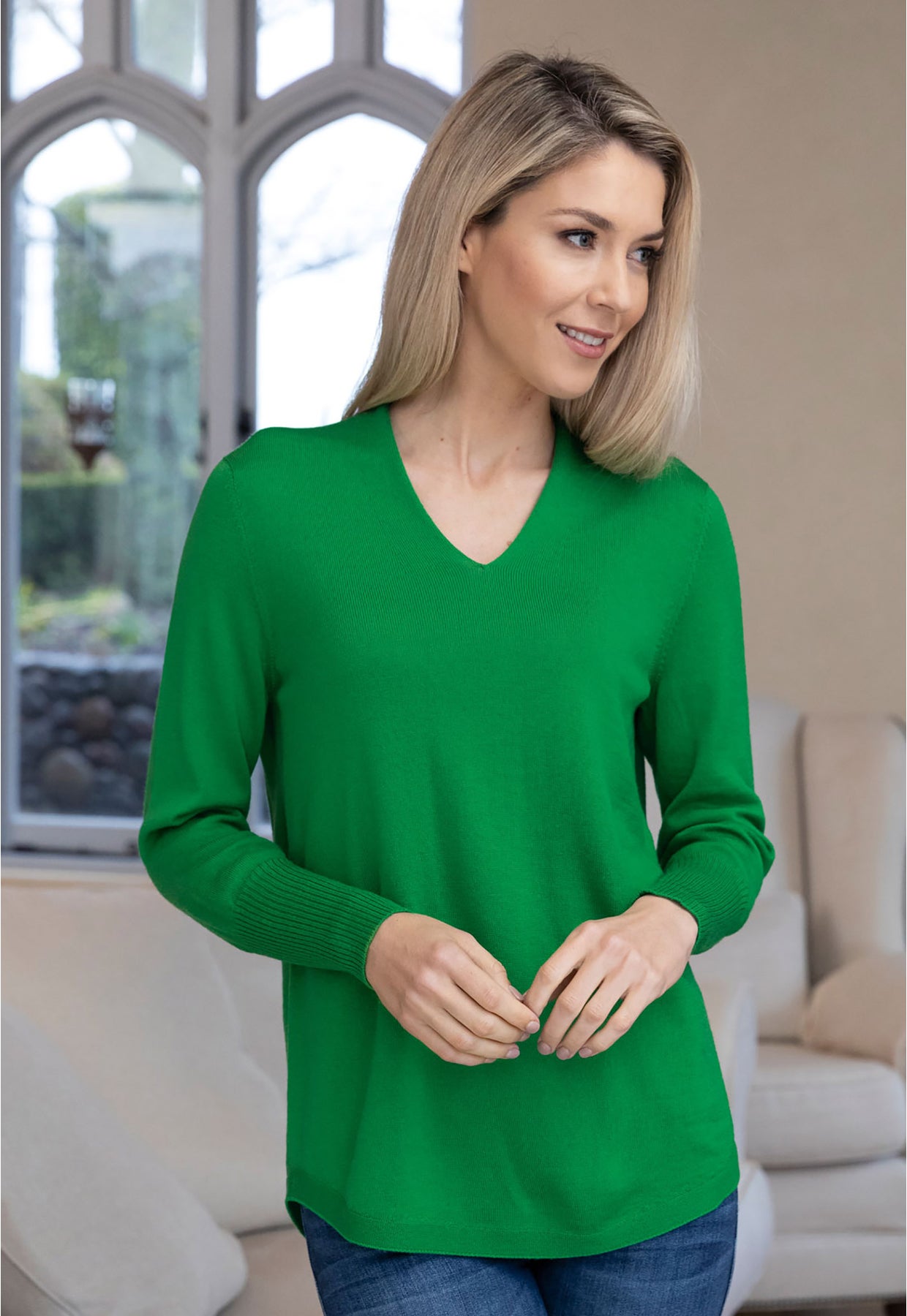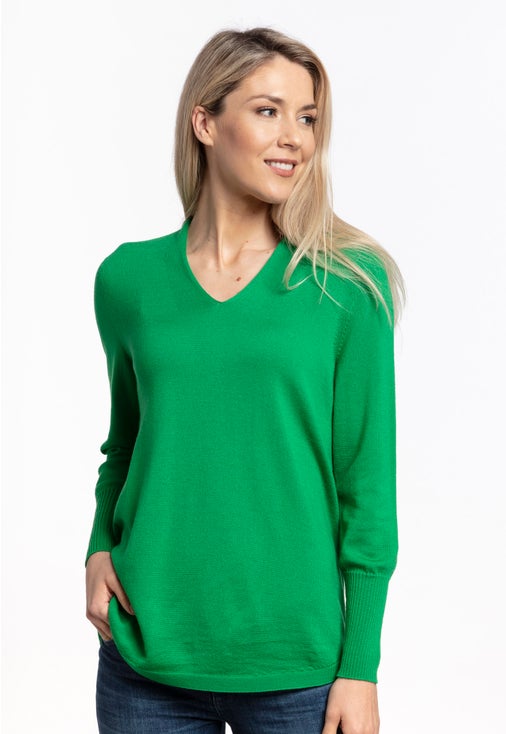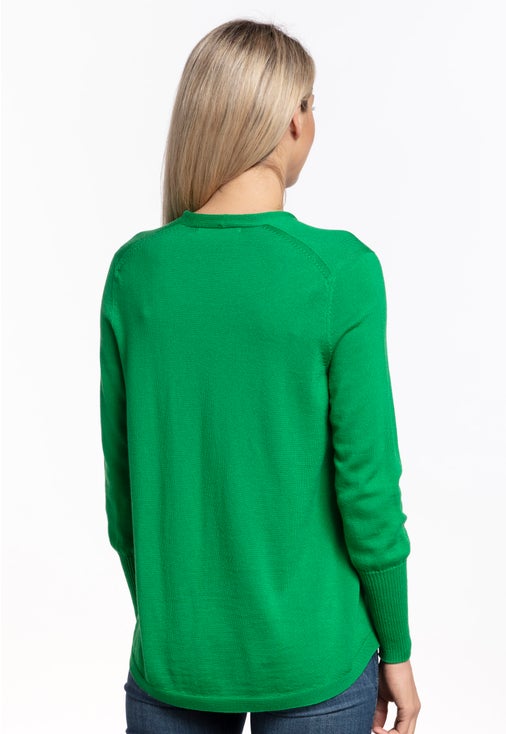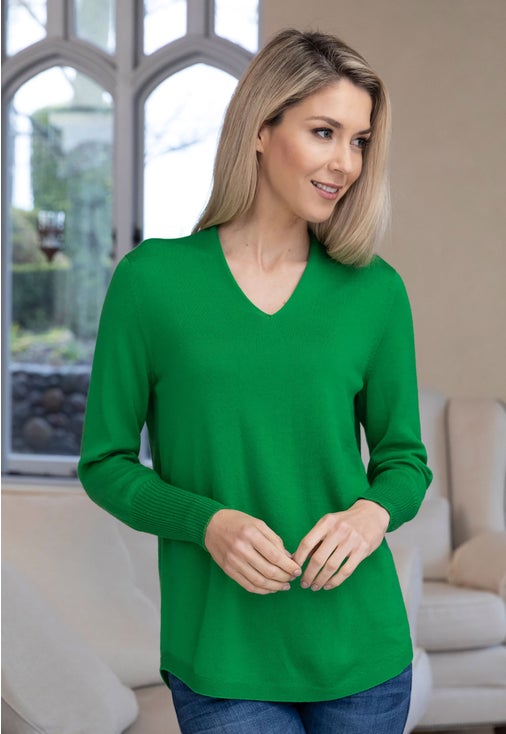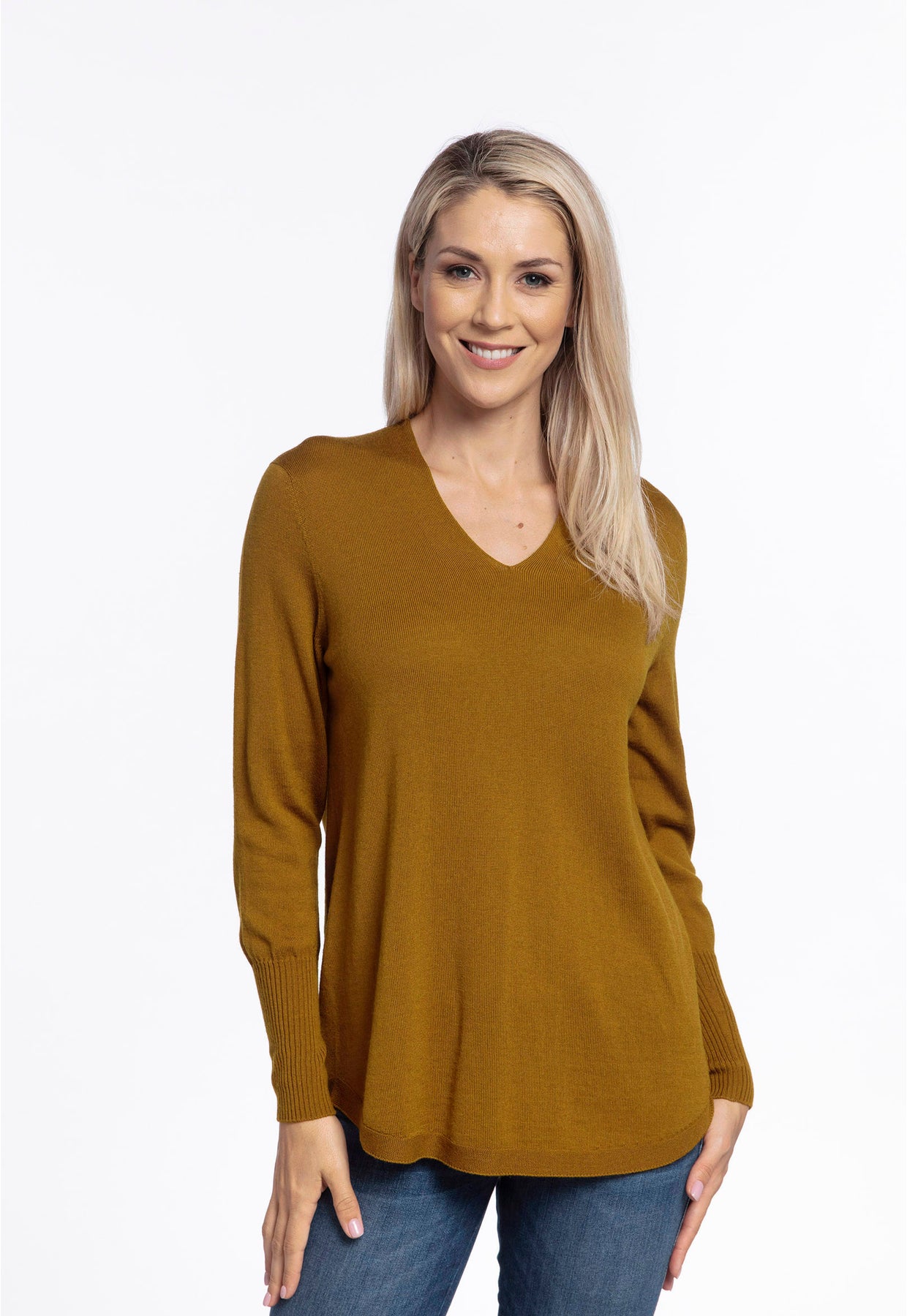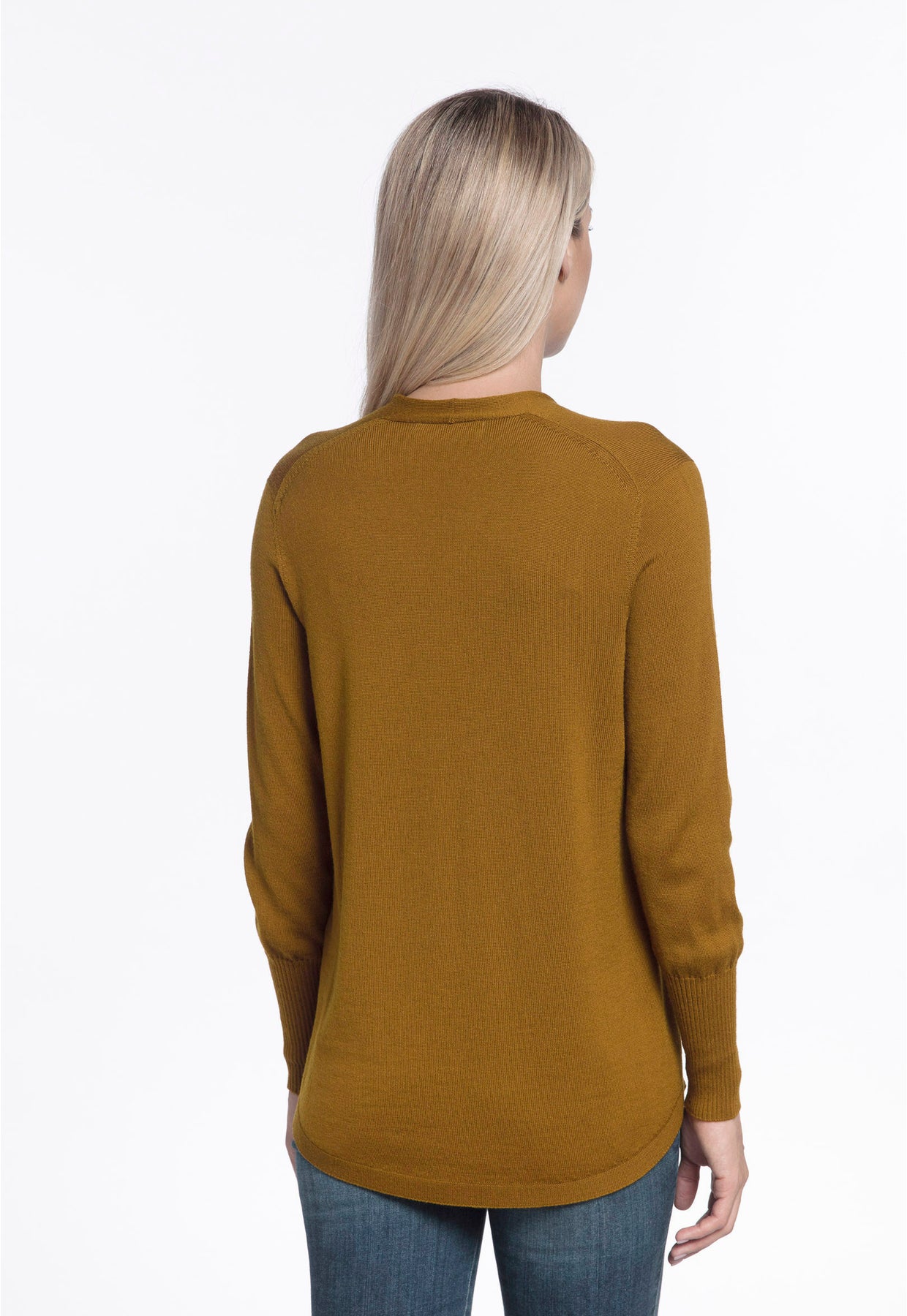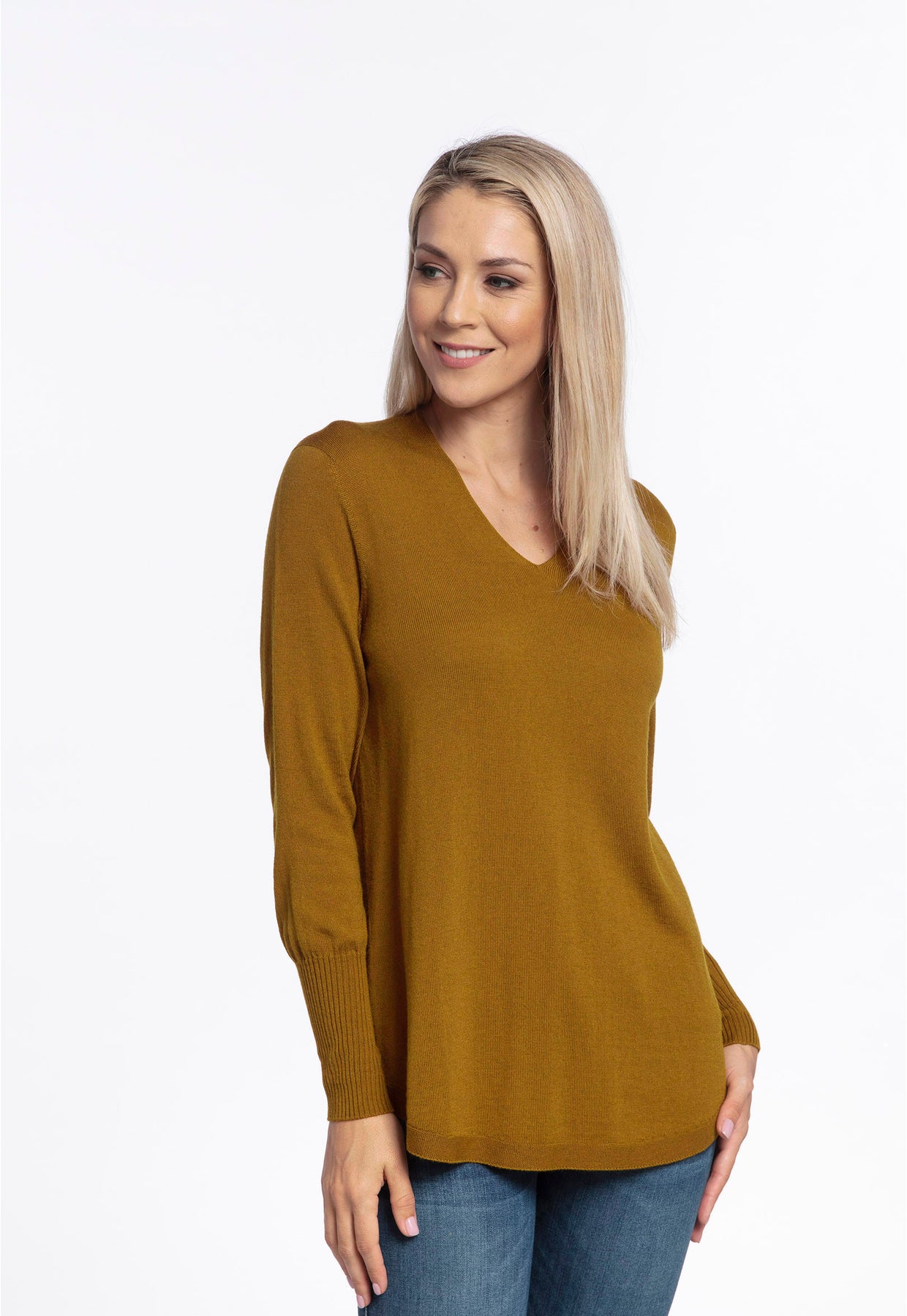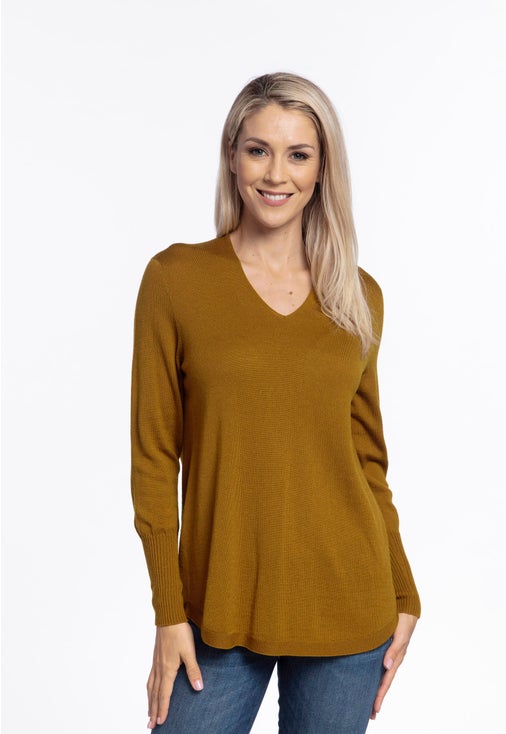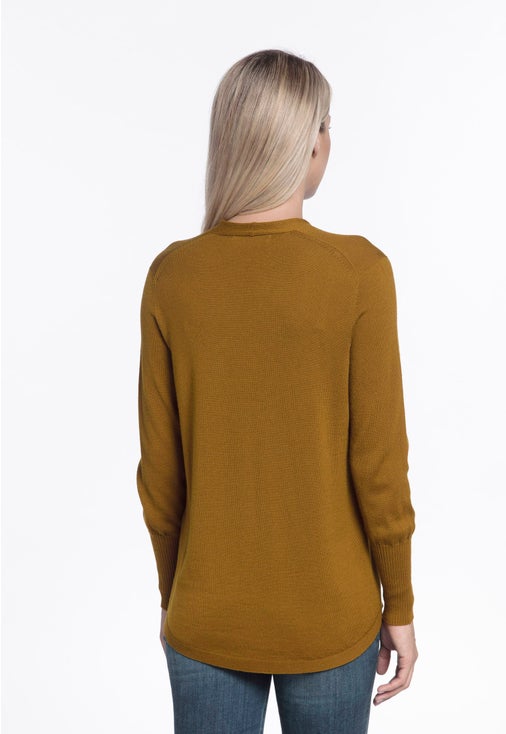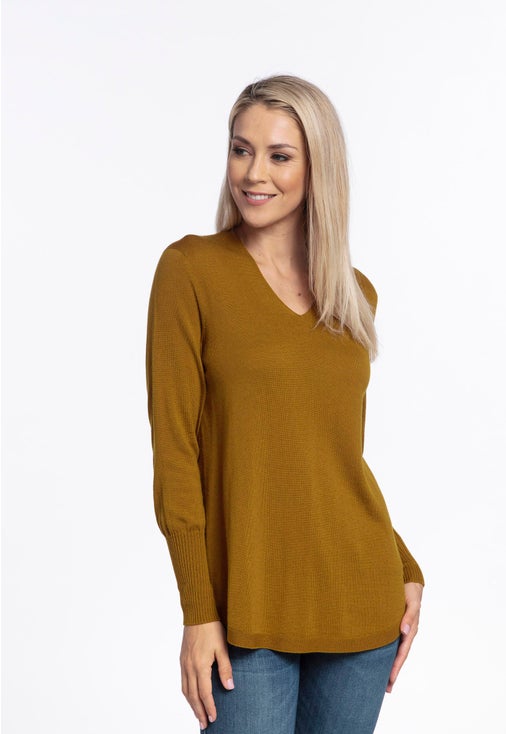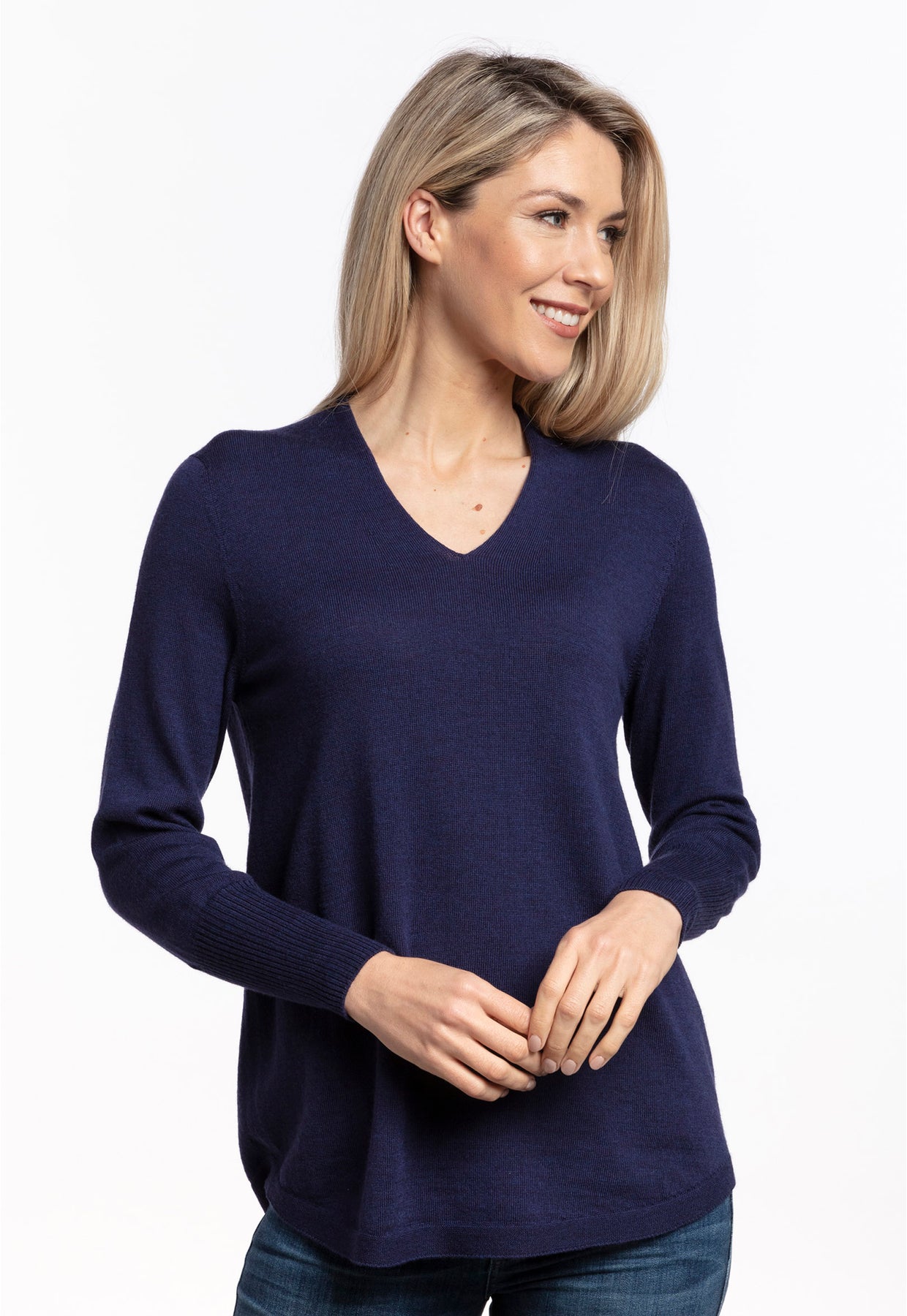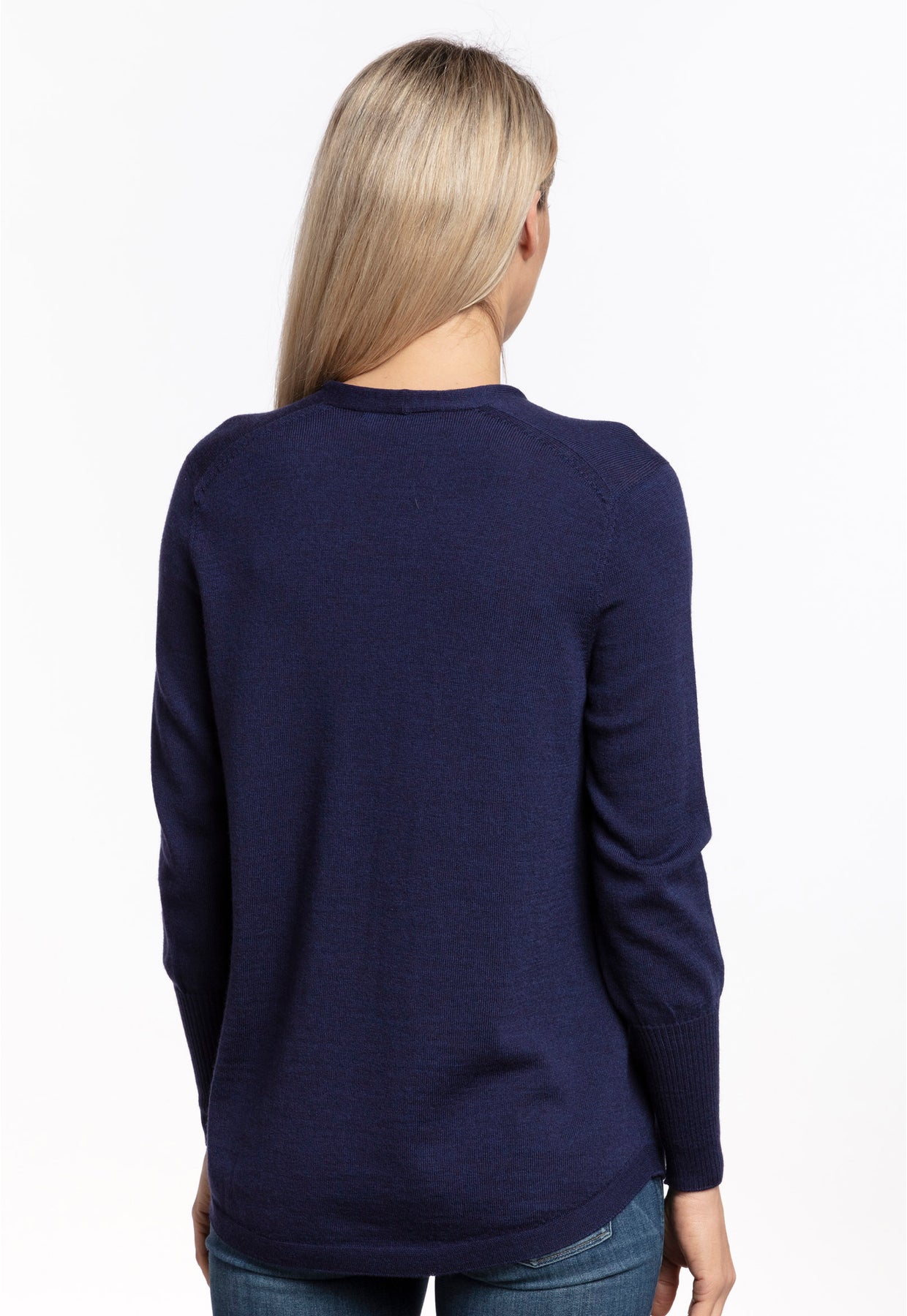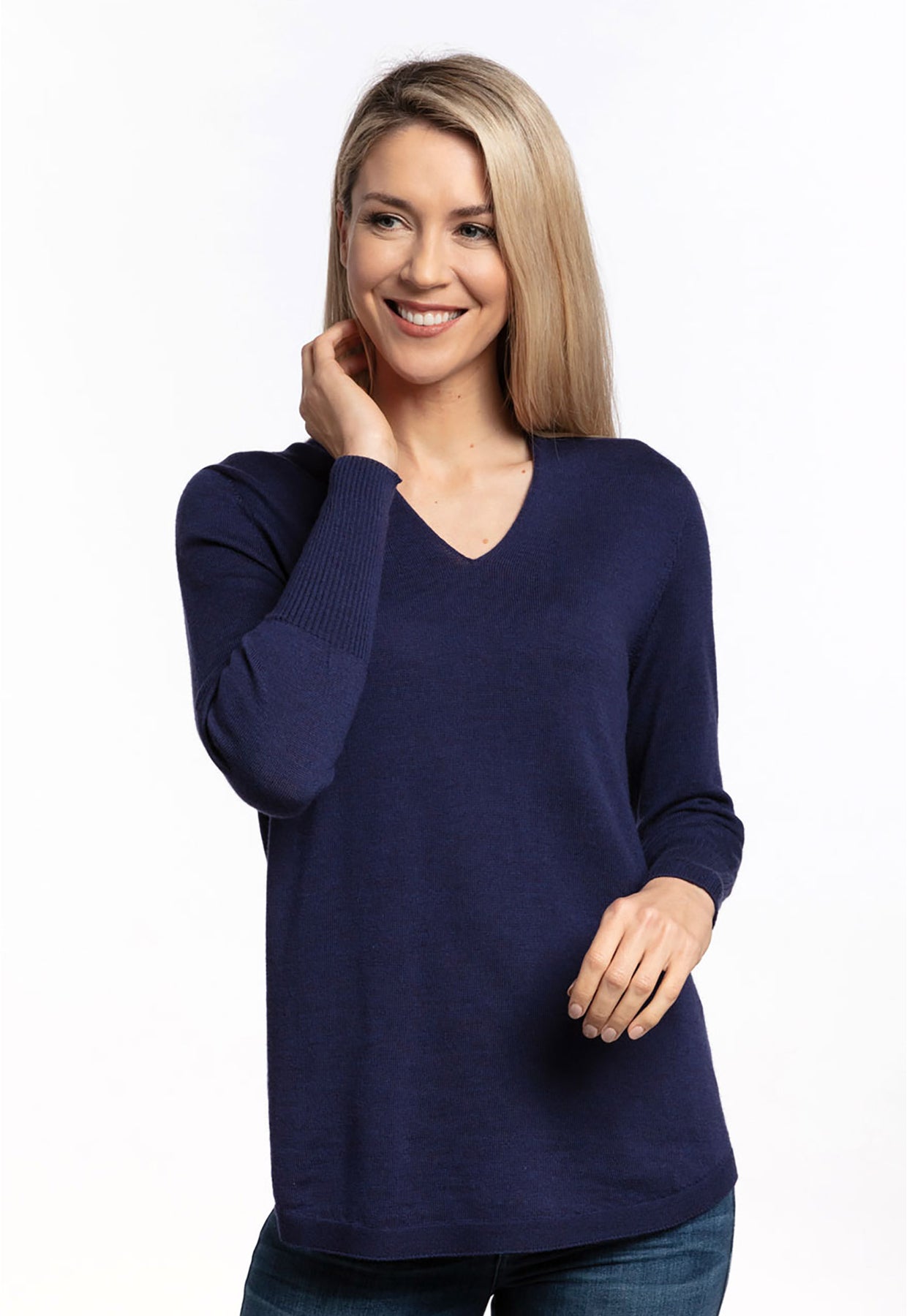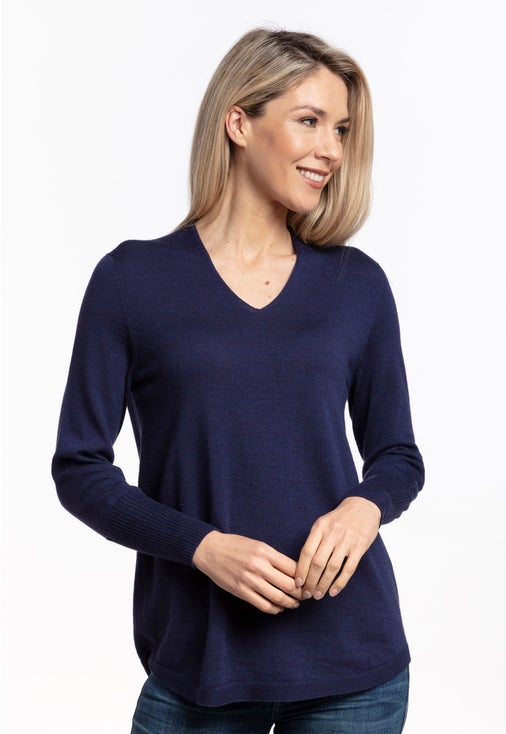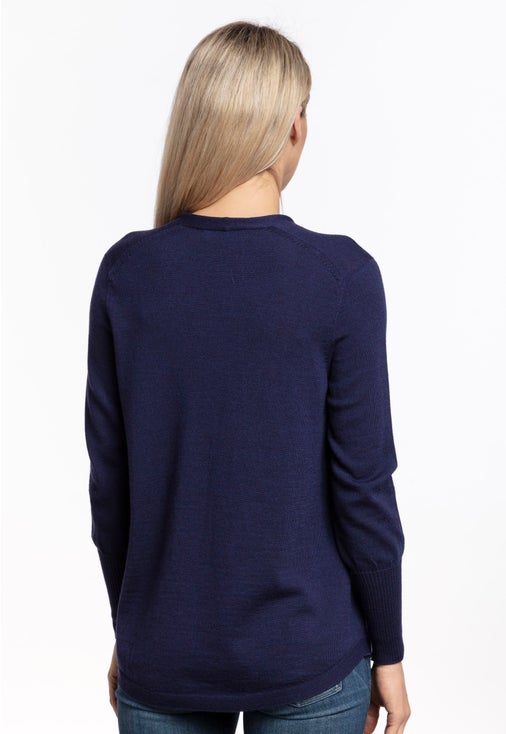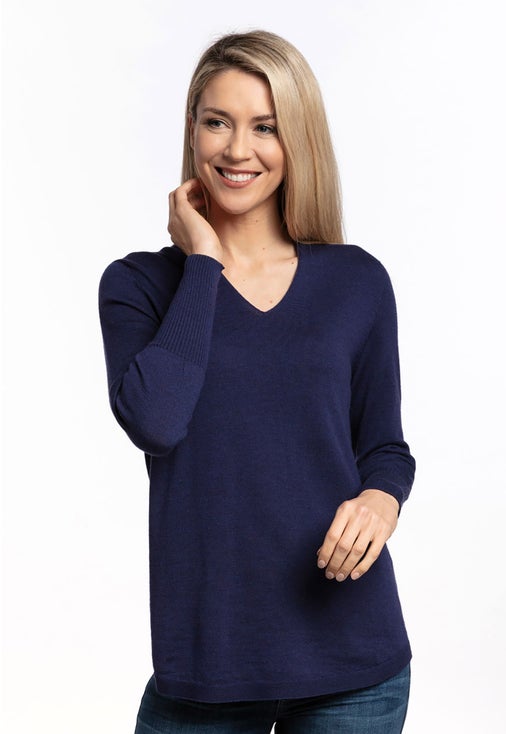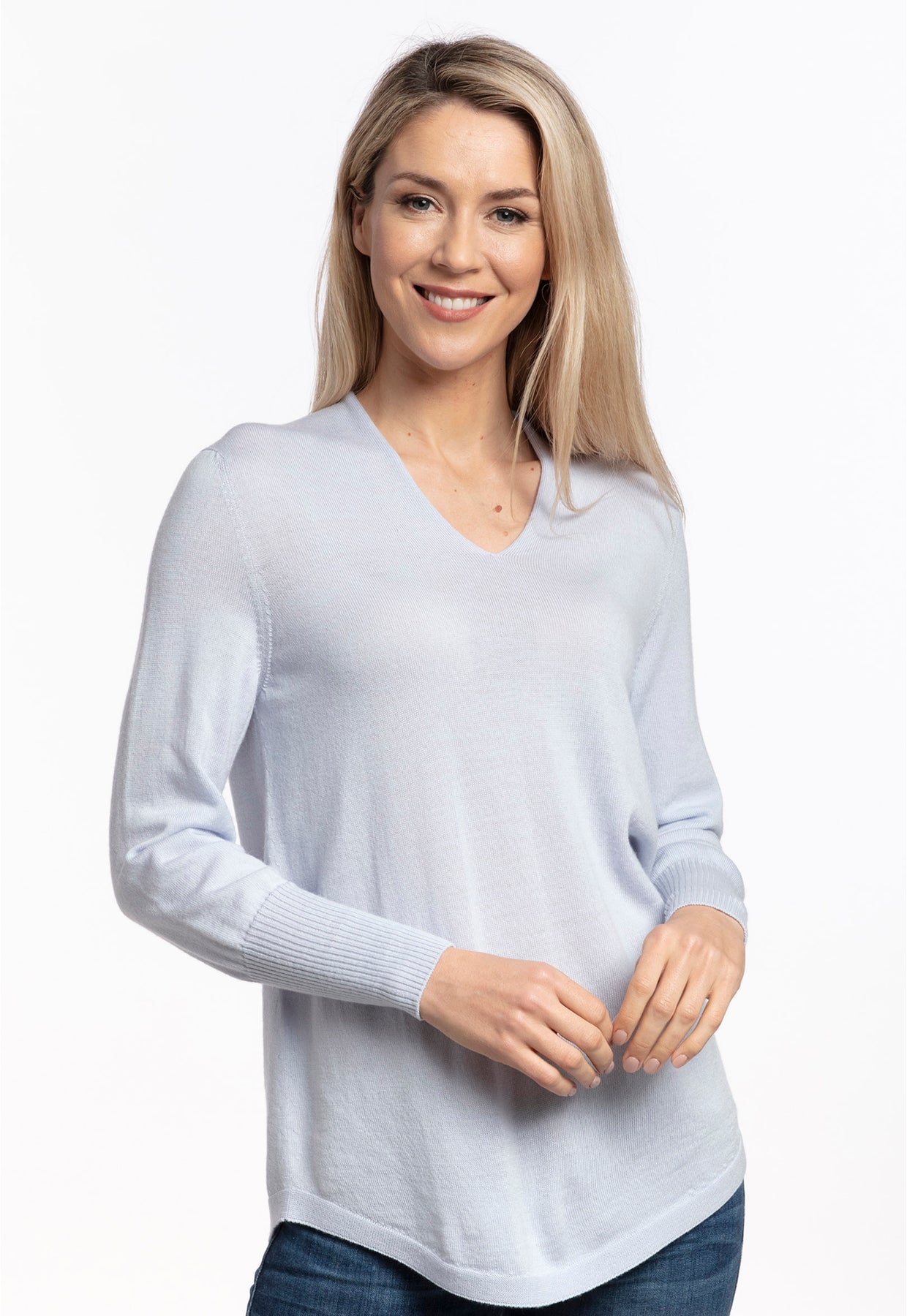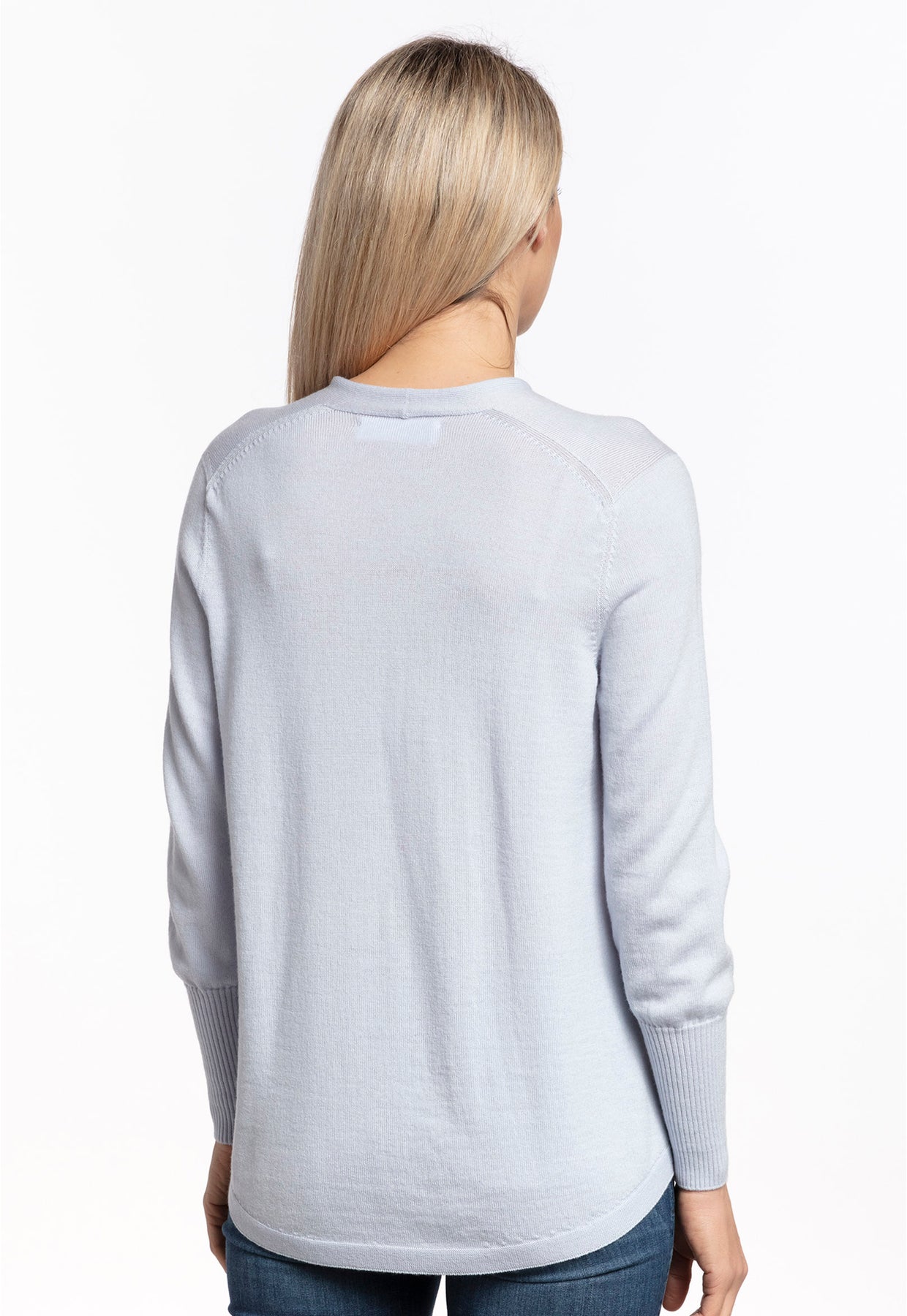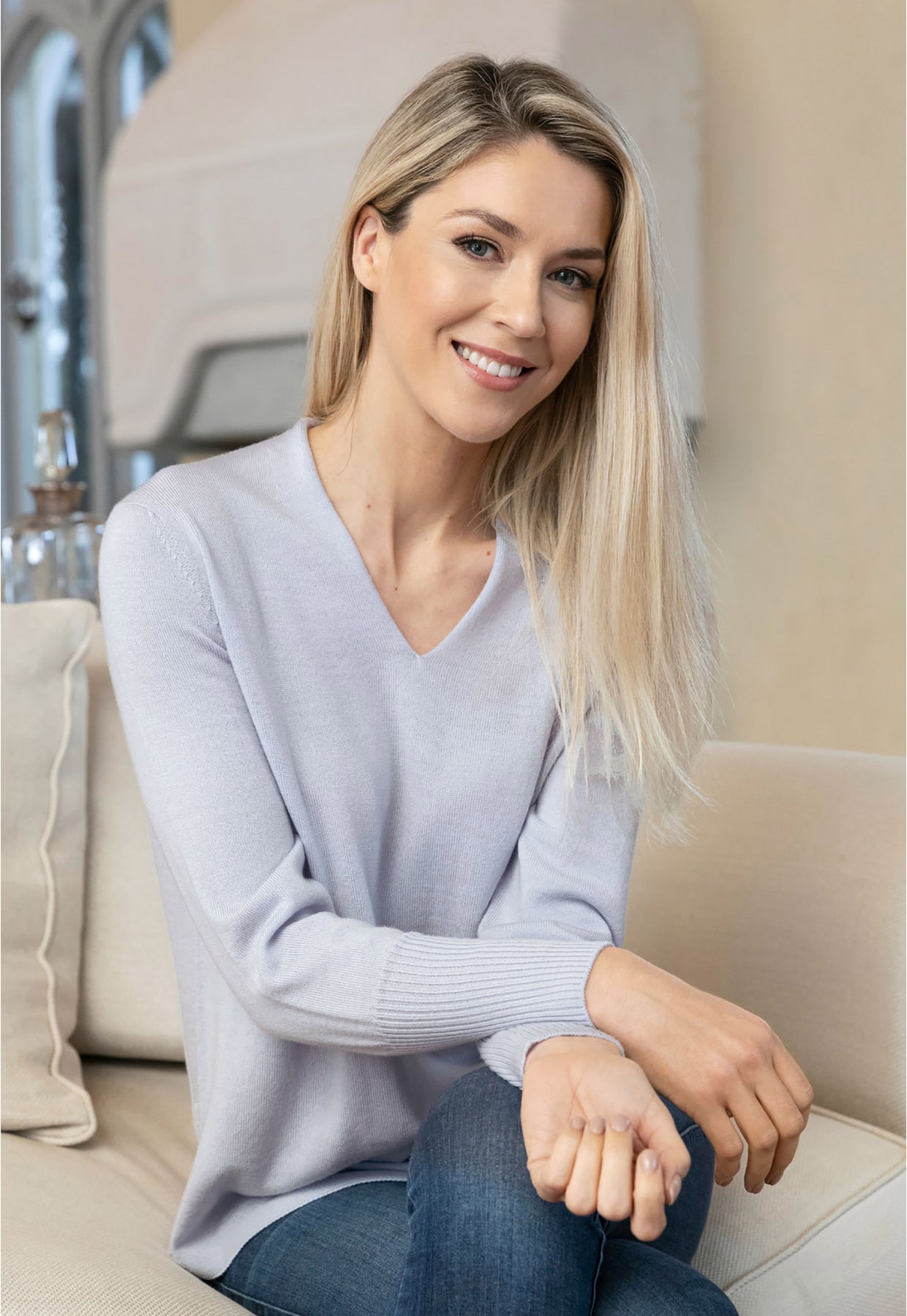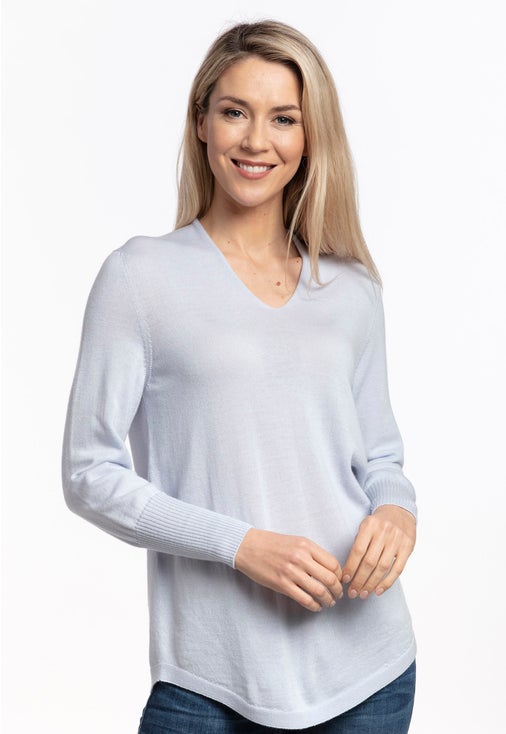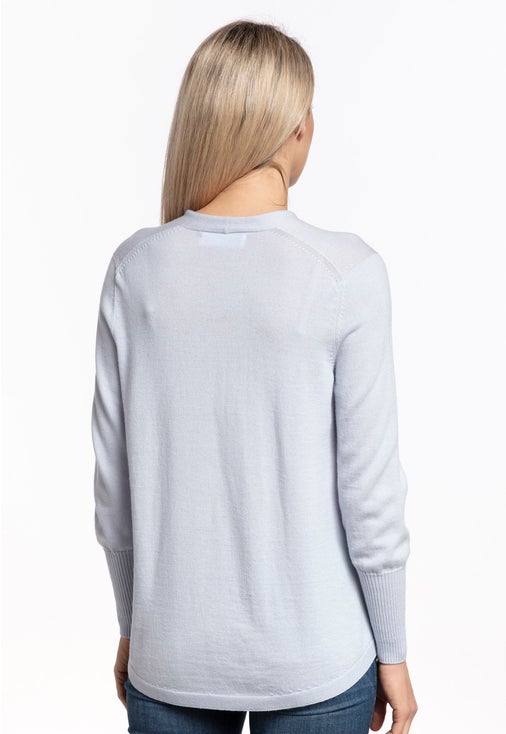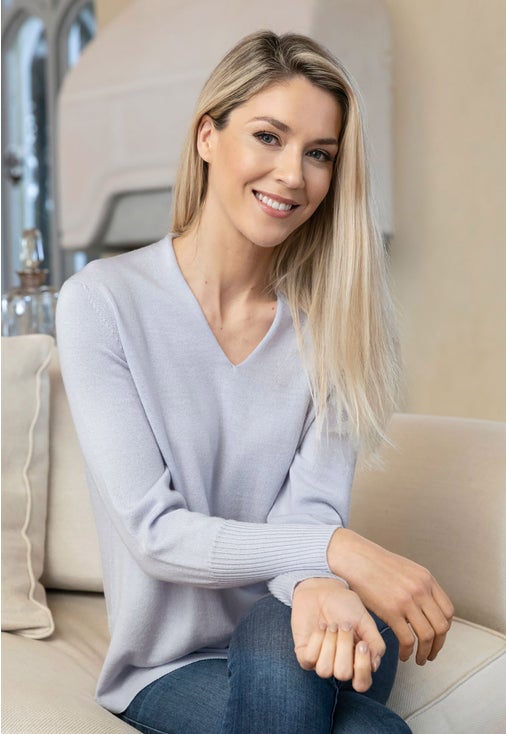 Merino High V Neck Sweater
Style Code 2405
NZD $219.00 NZD $175.20
Or 4 payments from $44

What's this?
NZD $219.00 NZD $175.20
Or 4 payments from $44

What's this?
XS
XS

Only 2 left in stock

S
M

Only 2 left in stock

L
XL
2XL

Only 2 left in stock

XS

Only 1 left in stock

S
M

Only 2 left in stock

XS

Only 1 left in stock

S
M

Only 2 left in stock

L
XL
2XL

Only 2 left in stock

XS

Only 2 left in stock

S

Only 2 left in stock

XL

Only 1 left in stock

2XL

Only 2 left in stock

XS

Only 2 left in stock

S
M
L
XL

Only 1 left in stock

2XL

Only 2 left in stock

XS

Only 2 left in stock

S
M
L
XL
2XL

Only 2 left in stock
Description
Easy fit, contoured jersey with longer scooped back and extended ribbing on cuffs, and an elegant v shaped neck with height at the back of the neck. 100% Supersoft Merino. Made in New Zealand by Optimum for The Wool Company.
Shipping / Returns
Shipping Within New Zealand (1-3 Working Days)
$7.00 flat rate for garments and yarn anywhere in New Zealand.
Shipping to Australia
$18.00 flat rate for garments (excludes yarn) anywhere in Australia.
Shipping to Rest of World (5-10 Working Days)
$25.00 flat rate for garments (excludes yarn) to all countries we ship to.
For more shipping info please click here
An order can be returned within 21 days of receipt.
Your order will include a returns form. Please fill this form out and include it with your returned item/s.
For more returns info please click here
Product Care
Turn garment inside out, cold handwash using approved wool detergent. Cold rinse, short spin, dry flat in shade. Warm iron with a damp cloth. Do not bleach. Do not tumble. If necessary can be dry cleaned.
Sue
Love the style and fit of this jumper. I usually take a size 11. This is a relaxed fit for me (picked M size), but perfect during these times. Thoroughly recommend. Colour is gorgeous!
Peggy McConnell
Lovely warm light jersey. Falls beautifully. Looks great with or without a scarf. Love the drop at the back.
Jan Balm
So impressed with the efficiency of your business. Placed my order one day and it was processed and delivered the next morning. Very pleased with the quality product as well.
JanetF
Very happy with my purchase. Impressed with the quality of the yarn and the manufacture. I bought size XS (160cm height * 51kg) and happy to say that it fits me about as well as the web site picture. A little relaxed but not at all baggy. Love the longer cuffs - makes for an elegant look and they can be pushed up a little without sliding down all the time! Price is higher than 'merino' in regular high street stores but well worth the premium. Just bought my second one in pink.
Janet
My second purchase in this style so I knew it would be a perfect fit (XS). Love the cerise colour - it was a bit of a risk as colours on line are sometimes not a true reflection but I found that the picture is a very good representation. The soft feel is way superior to other 'merino' knits from high street brands - and worth the premium price.
Kaye
Wonderful service as per usual. Bought 7 garments. Had to send two back to exchange for another size. No hassles at all. Got swapped very quickly. Beautiful jerseys. Highly recommend both the merino and the possum. As for the yarns. They are lovely.
Pat
I have four different coloured sweaters in this style. I love the longer elegant cuffs and the relaxed fit of these superior garments. Colours are superb giving rise to many compliments! Your service is second to none.
Carol barnett
Loved mine. Sizing relaxed and comfortable. Loved barely blue colour.
Leith
I love the soft merino and the comfortable but elegant style. I've bought two colours, the "nearly blue" and the "parrot green". They are both beautiful, and very easy to wear. I like buying from The Wool Company because they have quality goods, that are made in New Zealand. The postal service and delivery is very prompt and reliable.
Diana
Thank you for your prompt delivery of my light, warm, elegant but relaxed jersey. plenty of room for a shirt underneath for added warmth. Love the sleeves & drop hem at back. Very stylish & true to colour as pictured.
Judy
Love the fit and comfort and warmth and style of this garment. It will be a favourite. Thankyou!
Debbie Smith
Love my new sweater. Is just right for temperatures in spring. Was just the right size and the colour is so fresh and bright.
Trish
Lovely style v neck top great colour and good fit. Like the cuffs. Many thanks.
Nia Frawley
For the last 3-4 years I always wear the Wool Company NZ clothings. They are perfectly fit with the sizes. And the materials also nice on the skin.