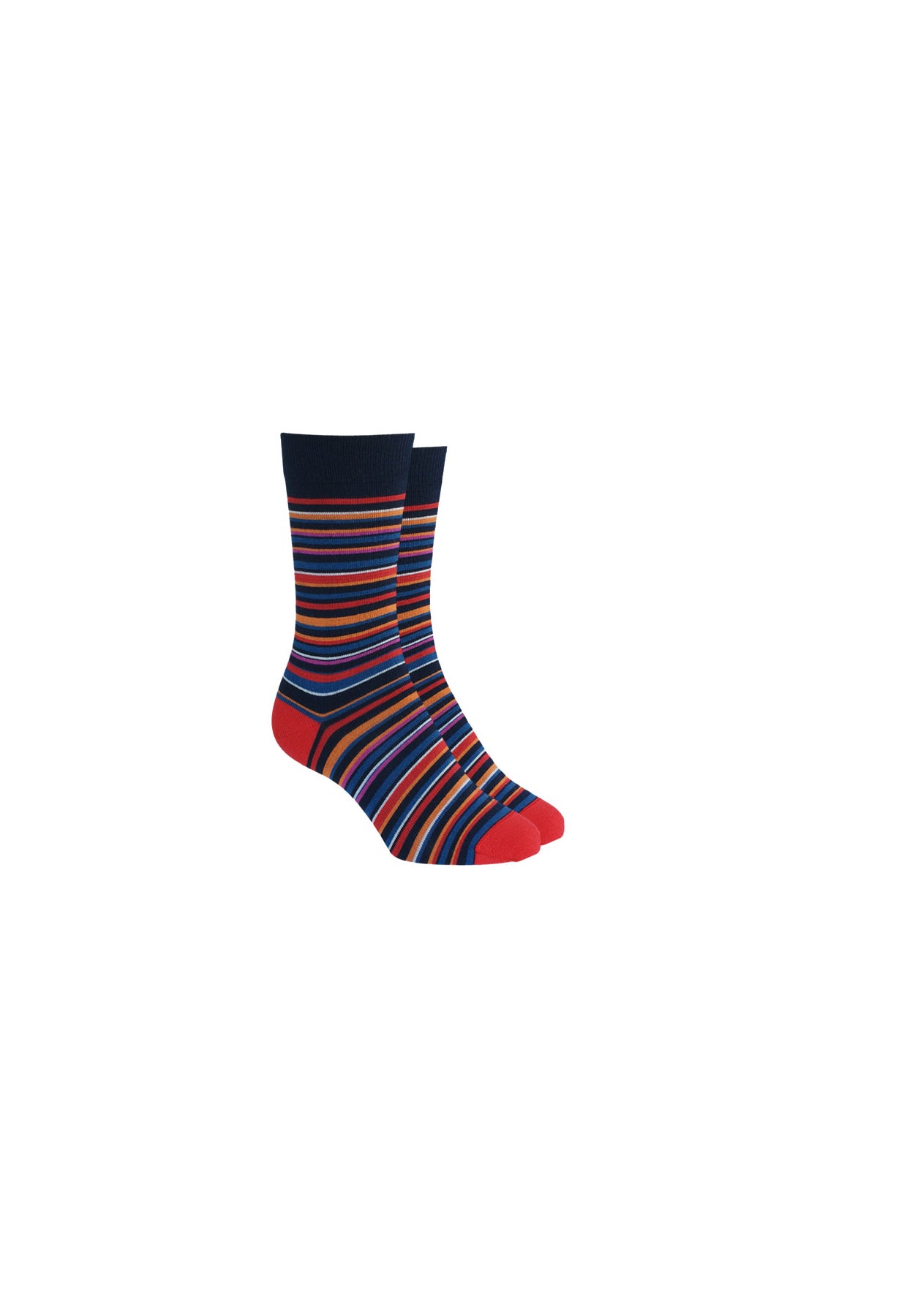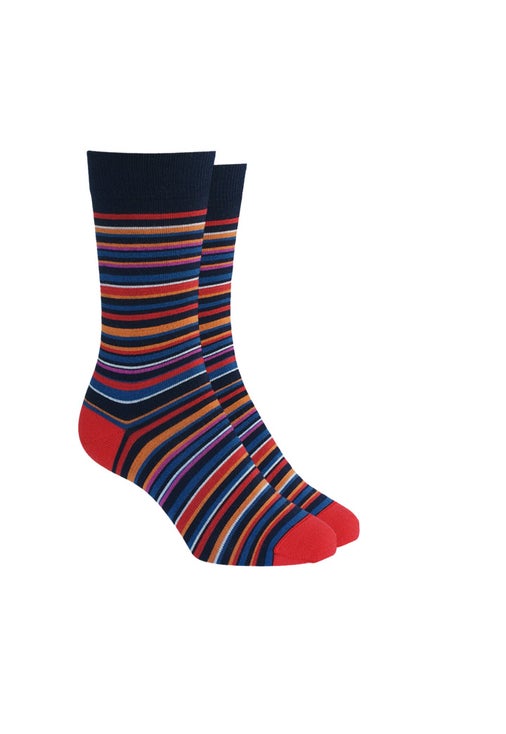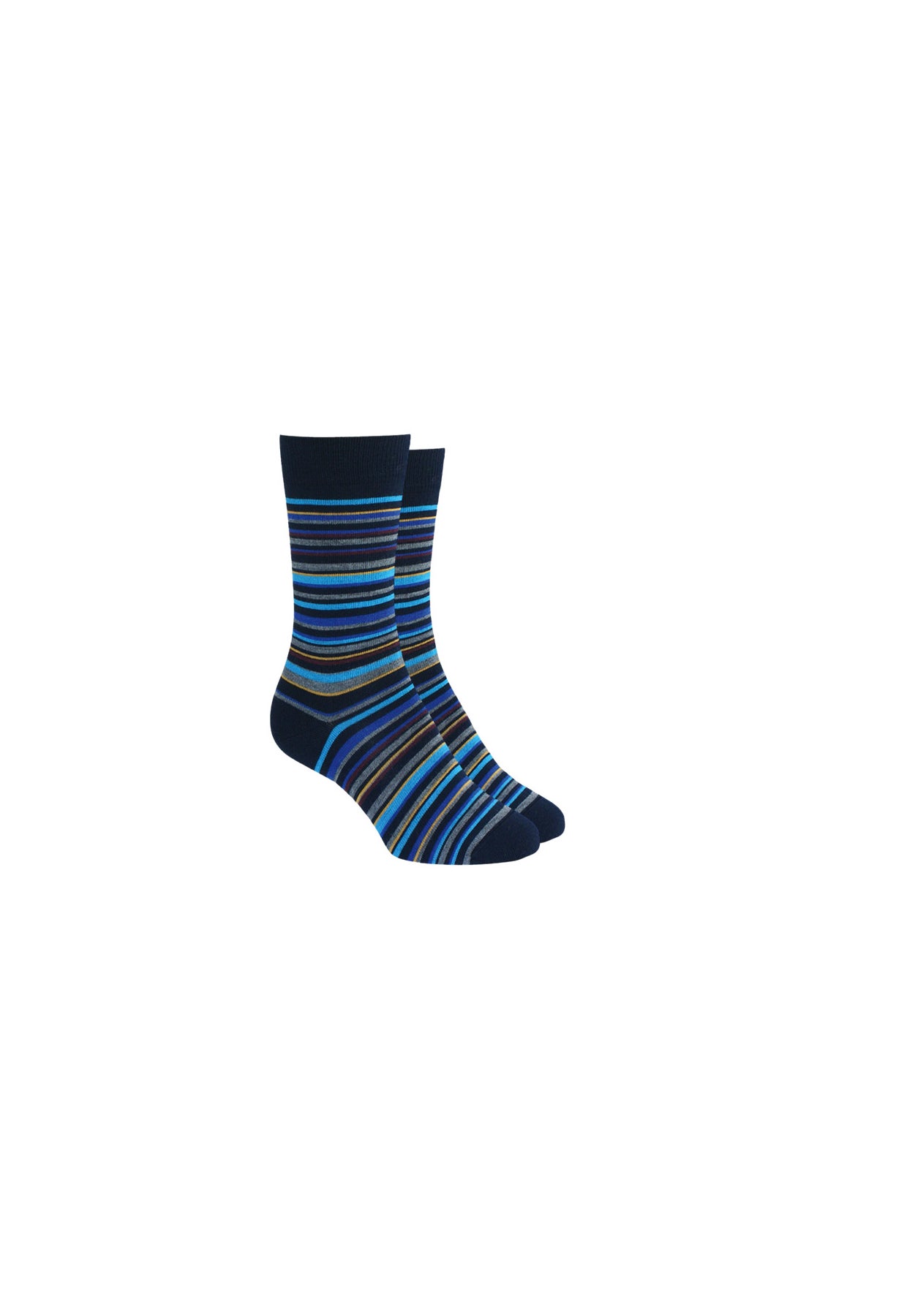 Merino Fine Stripe Socks
Style Code 8021
Or 4 payments from $4

What's this?
Or 4 payments from $4

What's this?
Description
Our fine stripe merino socks are light, soft, and ultra cool. These are lightweight dress socks with a linked toe seam for extra comfort. The striped pattern make these socks stand out and feel great. Merino socks will keep your feet dry and comfortable whilst fighting odour. 70% Merino, 28% Nylon, 2% Lycra. Made in New Zealand and are exclusive to The Wool Company.
Shipping / Returns
Shipping Within New Zealand (1-3 Working Days)
$7.00 flat rate for garments and yarn anywhere in New Zealand.
Shipping to Australia
$18.00 flat rate for garments (excludes yarn) anywhere in Australia.
Shipping to Rest of World (5-10 Working Days)
$25.00 flat rate for garments (excludes yarn) to all countries we ship to.
For more shipping info please click here
An order can be returned within 21 days of receipt.
Your order will include a returns form. Please fill this form out and include it with your returned item/s.
For more returns info please click here
Product Care
Cold wash in soft detergent. Do not belach. Do not tumble dry. Dry in shade.
Jeanette
Love my socks, so warm & comfy.
JP
Great Socks to wear in work shoes, warm as!
Alexandra
I used to be able to get socks from you in a single colour - peacock blue was my fave. These ones are OK but I really don't like the colour combination - reminds me of a splash of petrol in a muddy pool.
Carol
Fantastic service. Very enrichment and quick delivery. I ordered these the same day as another purchase and they arrived a full week earlier. Tracking number supplied and super quick dispatch. Extremely pleased with my purchase and the quality of the goods.