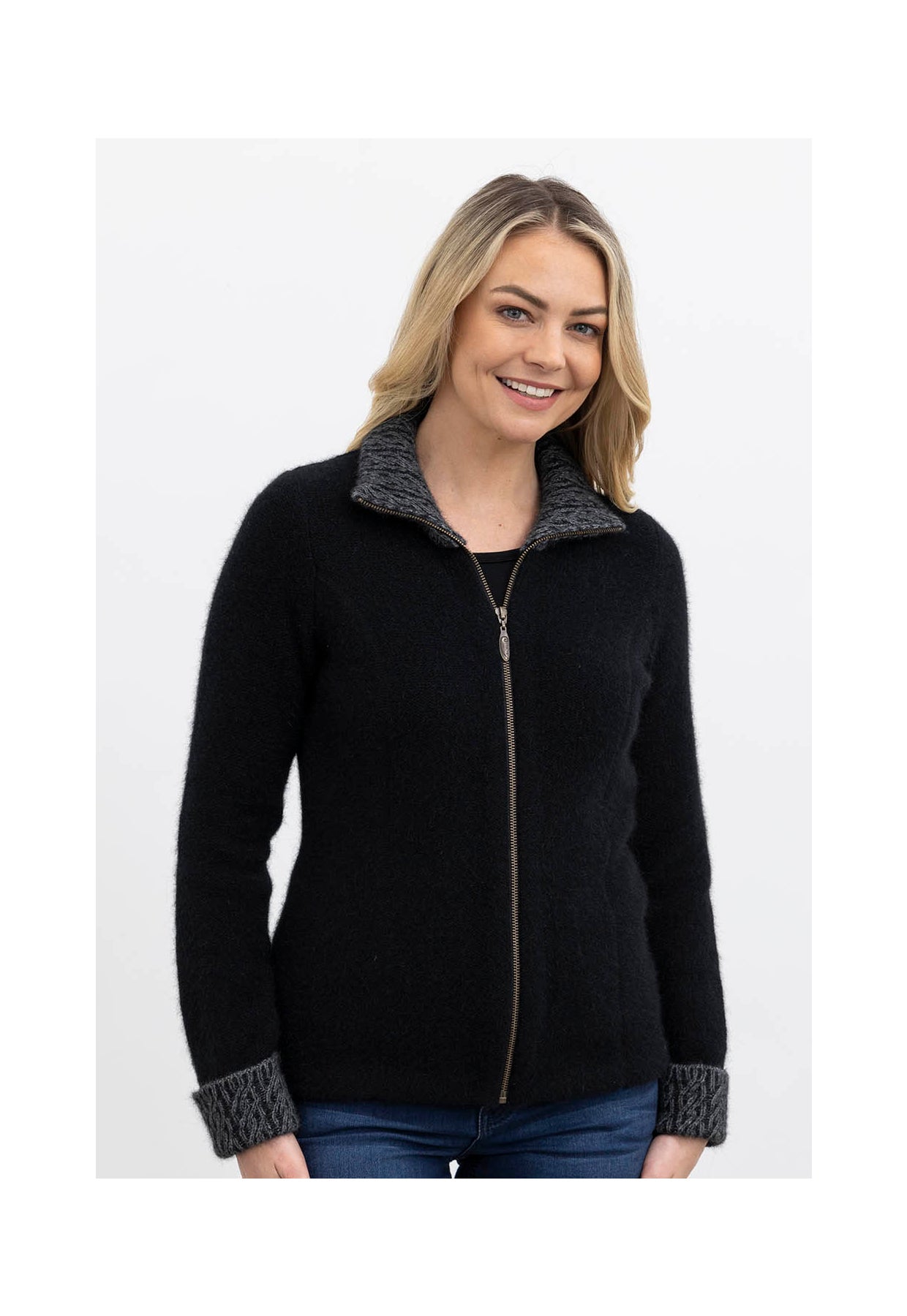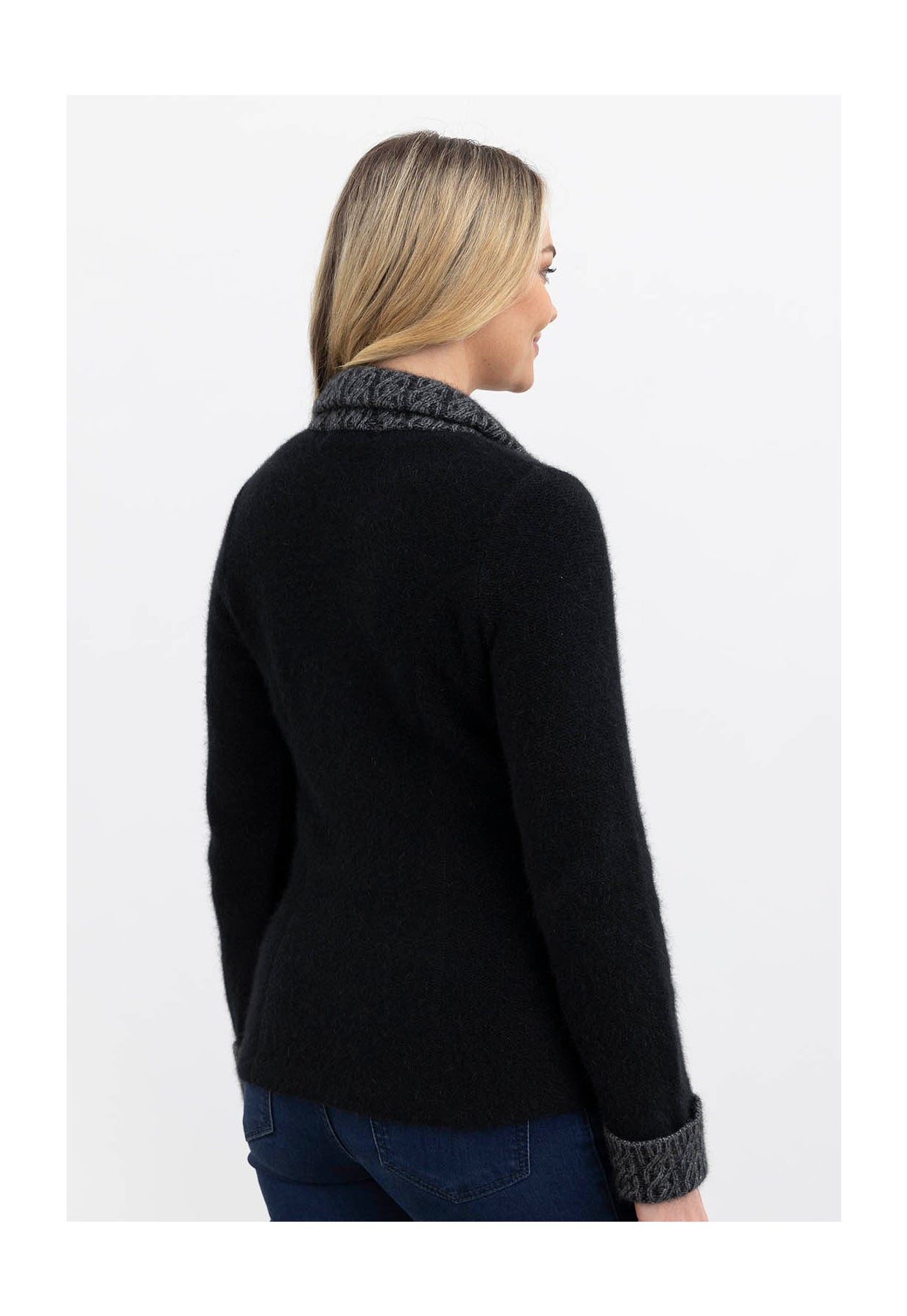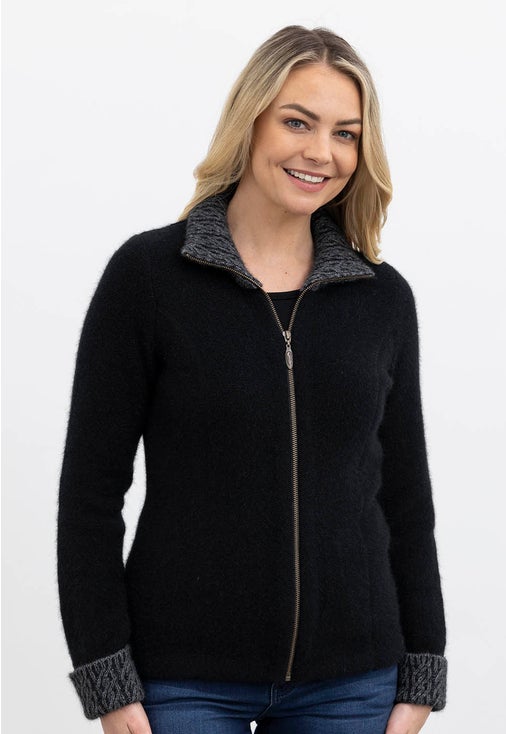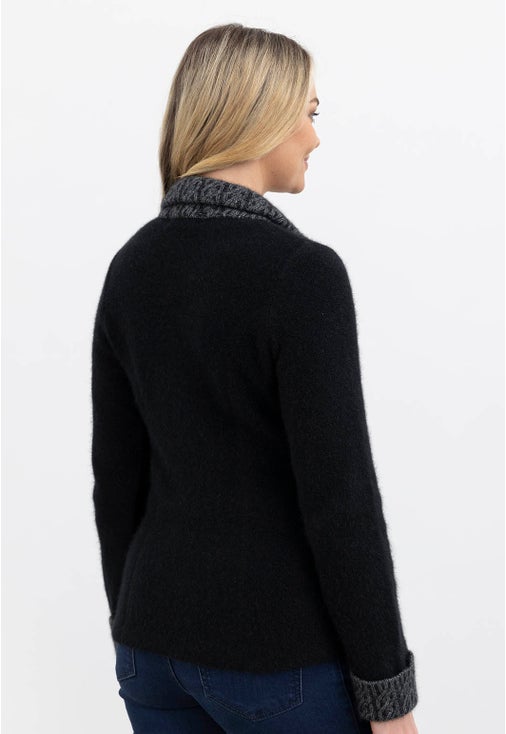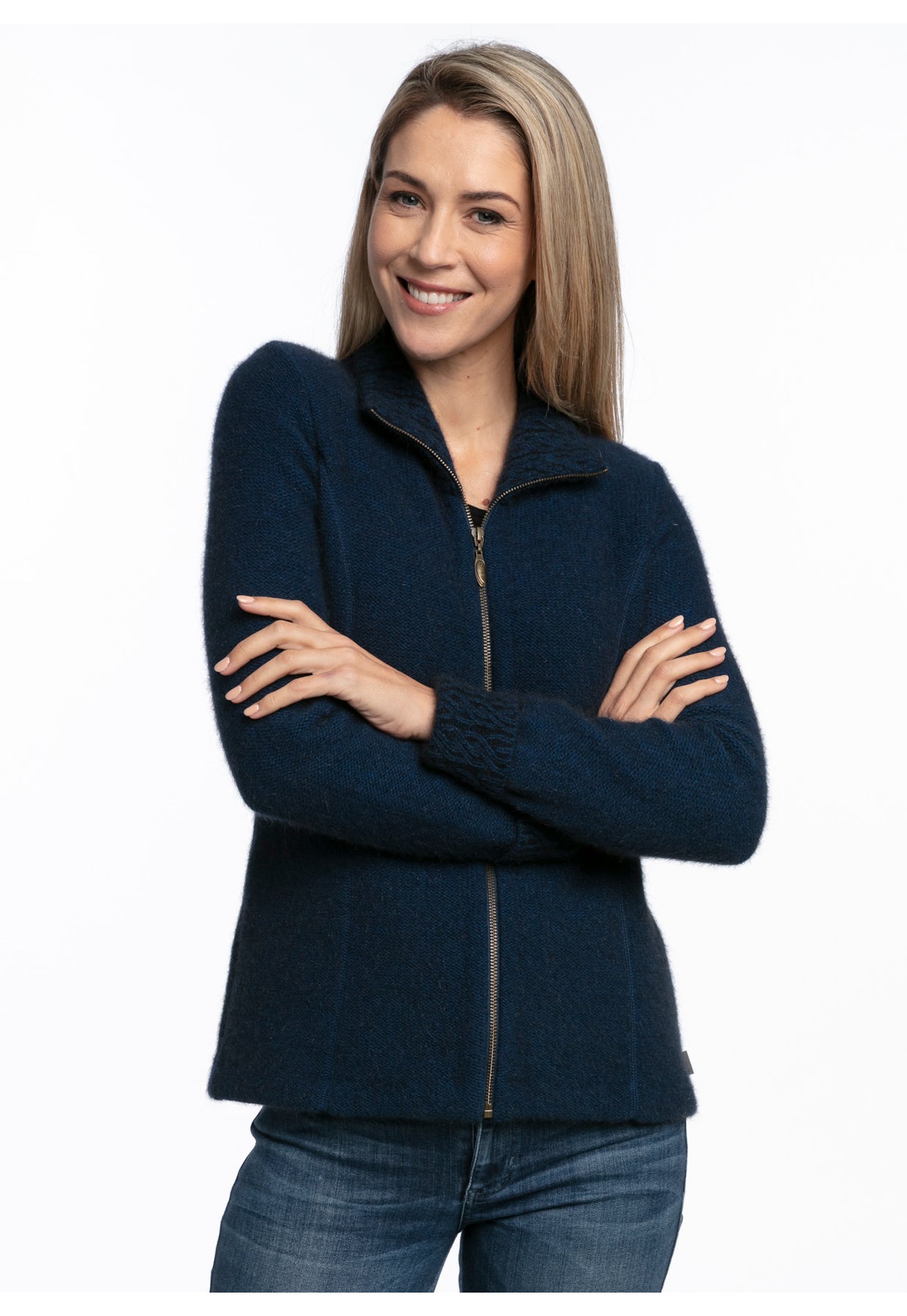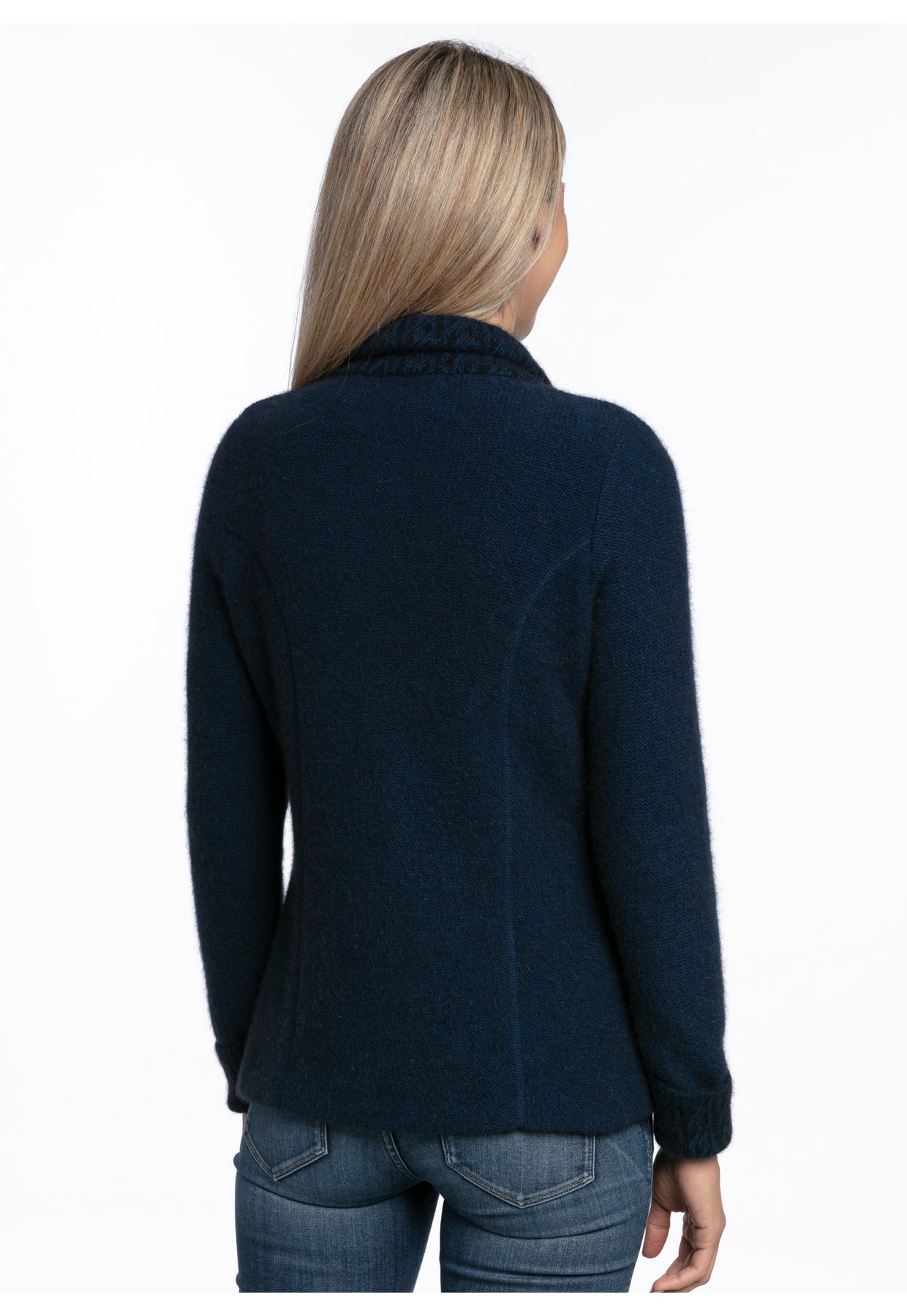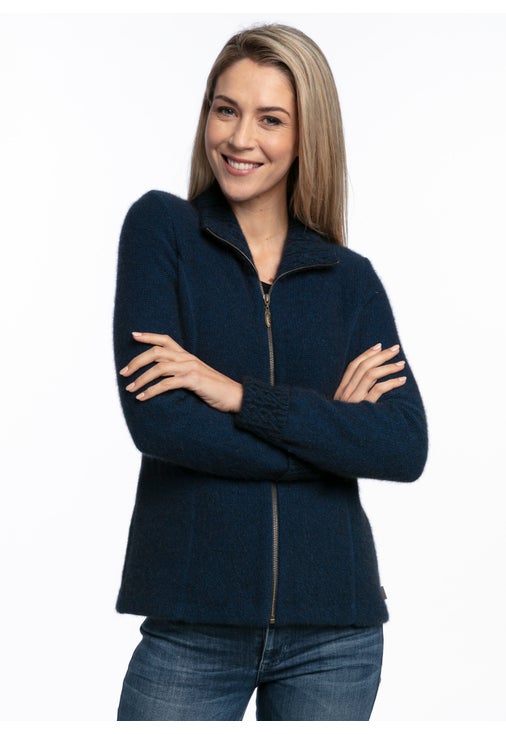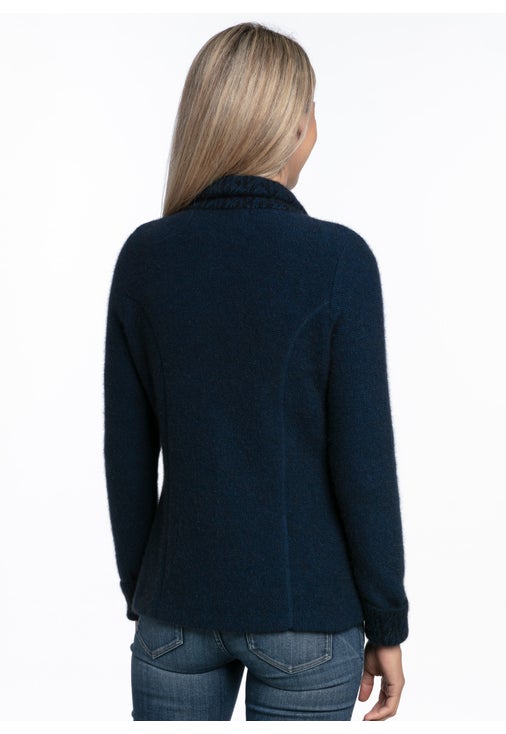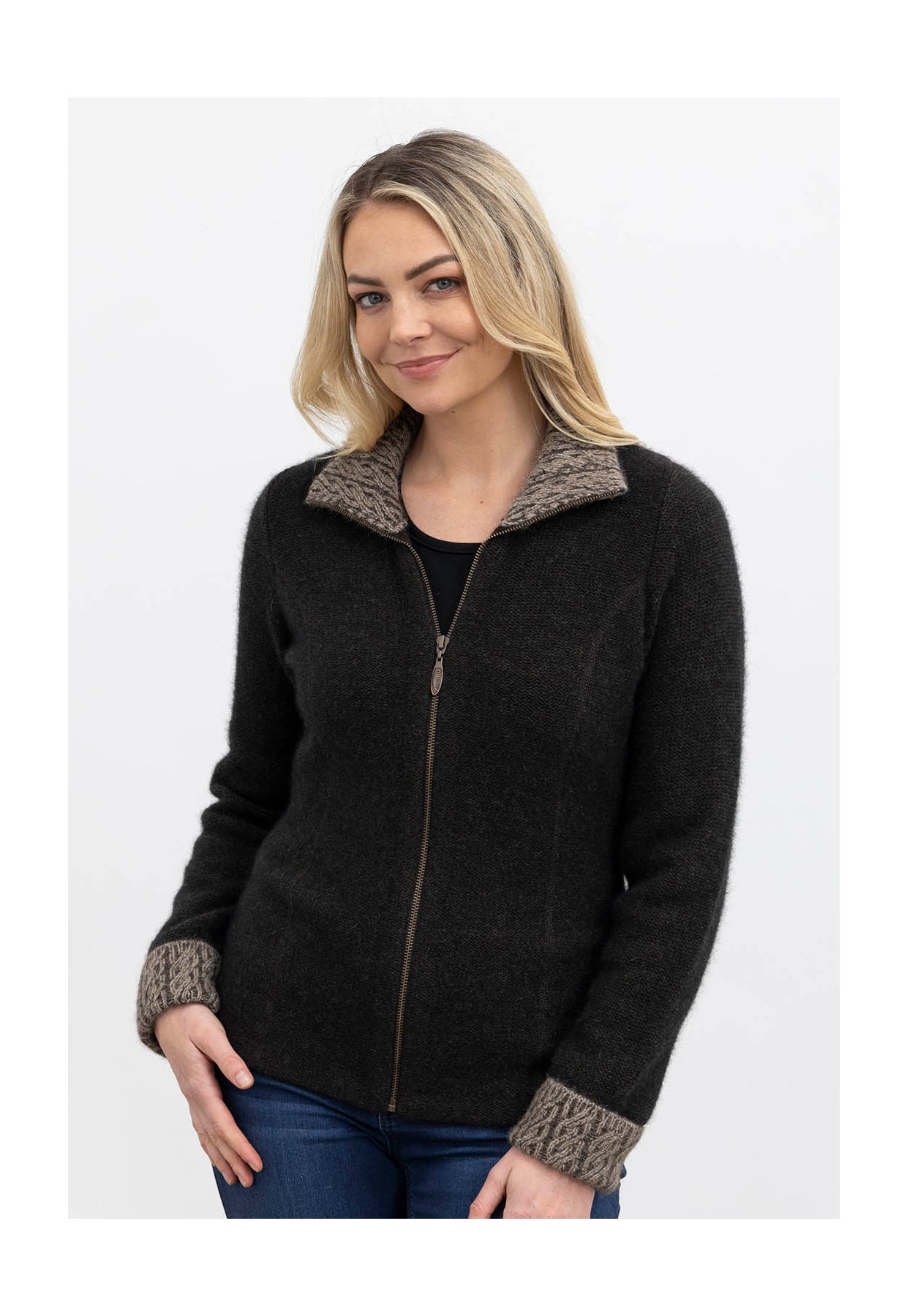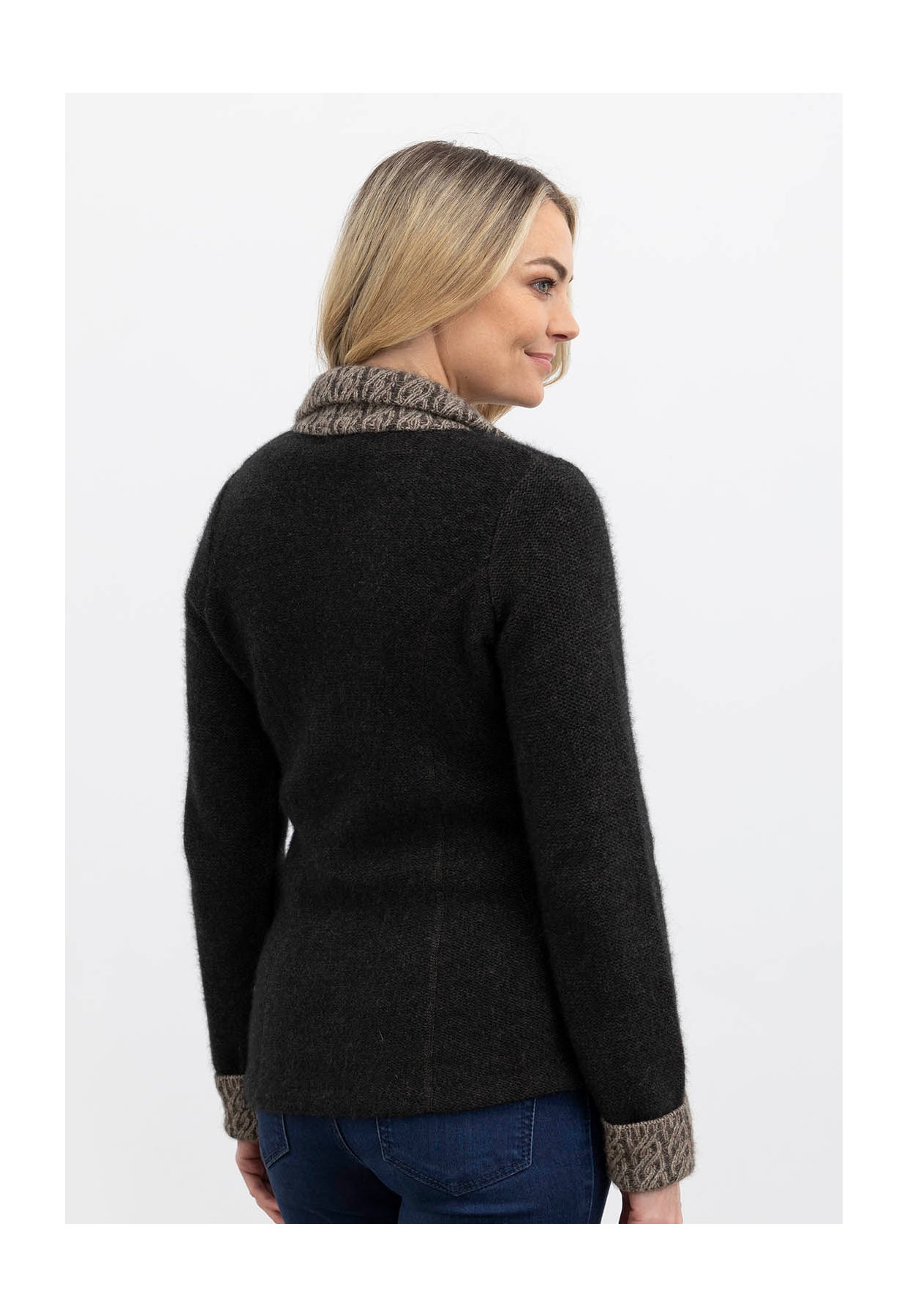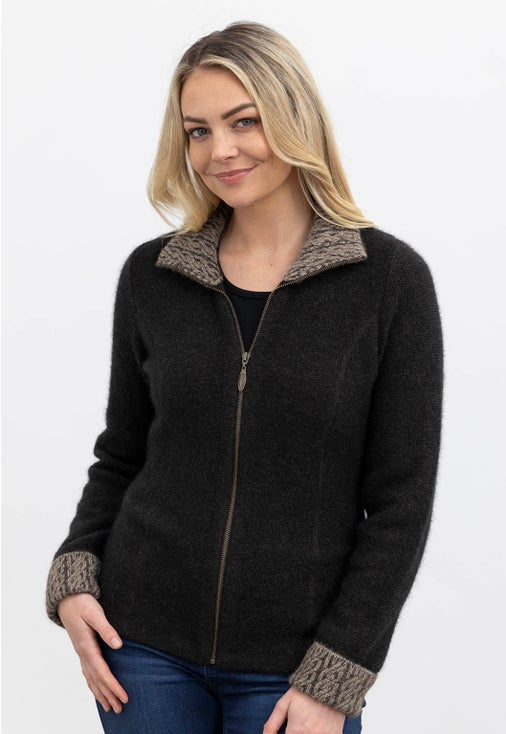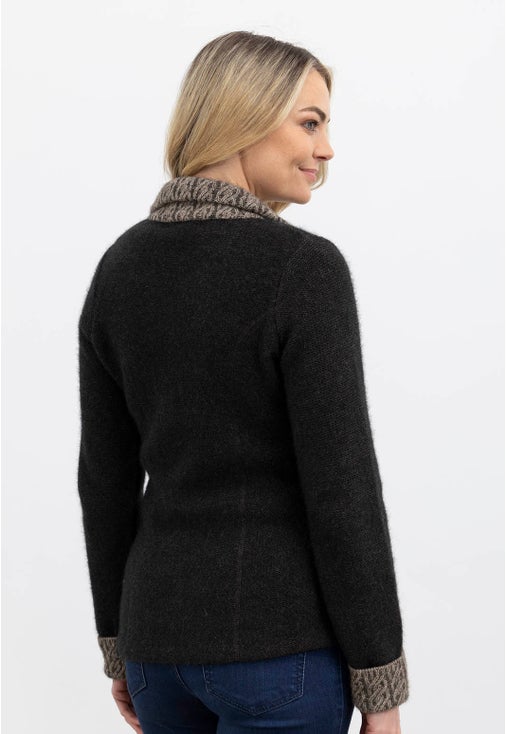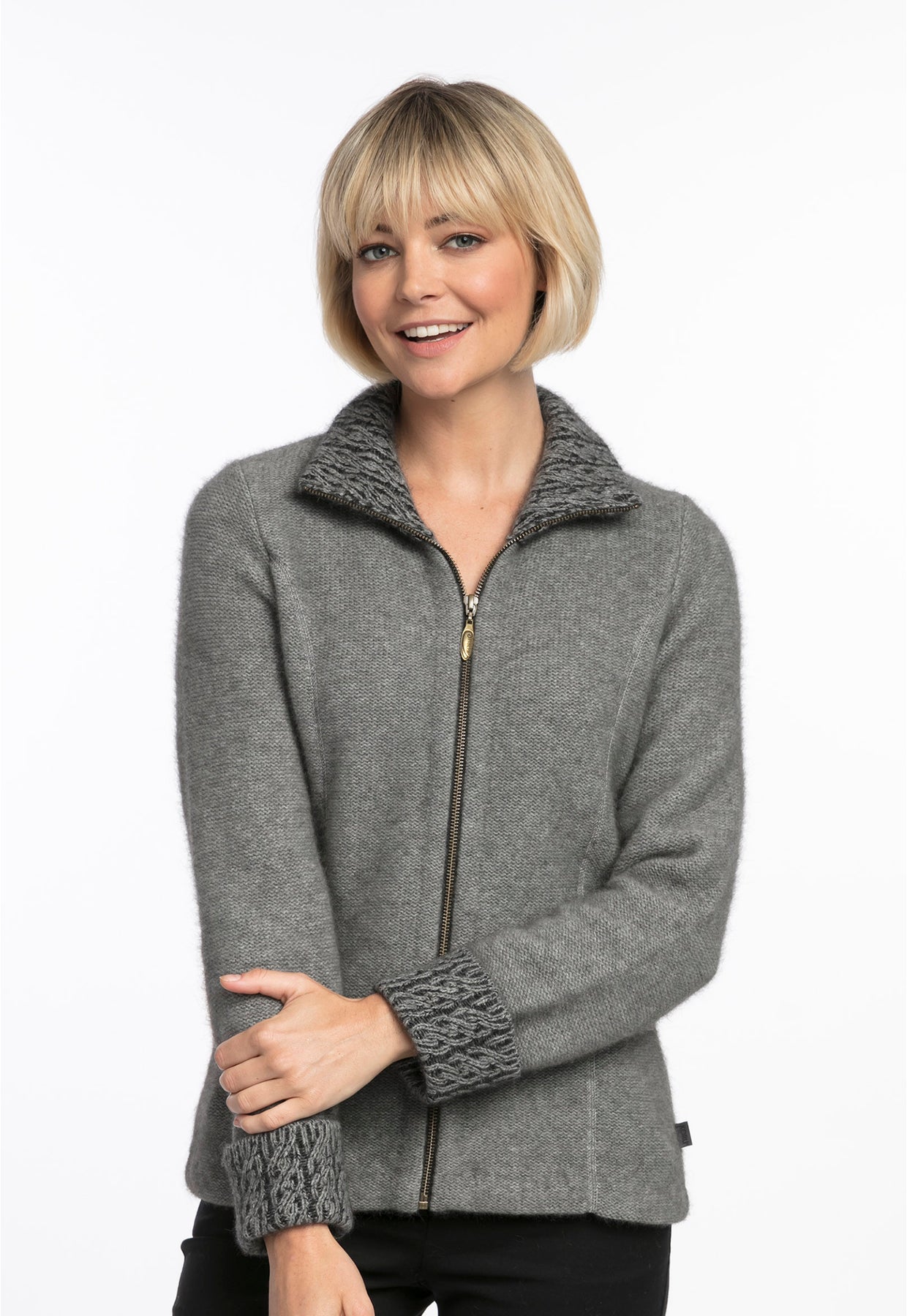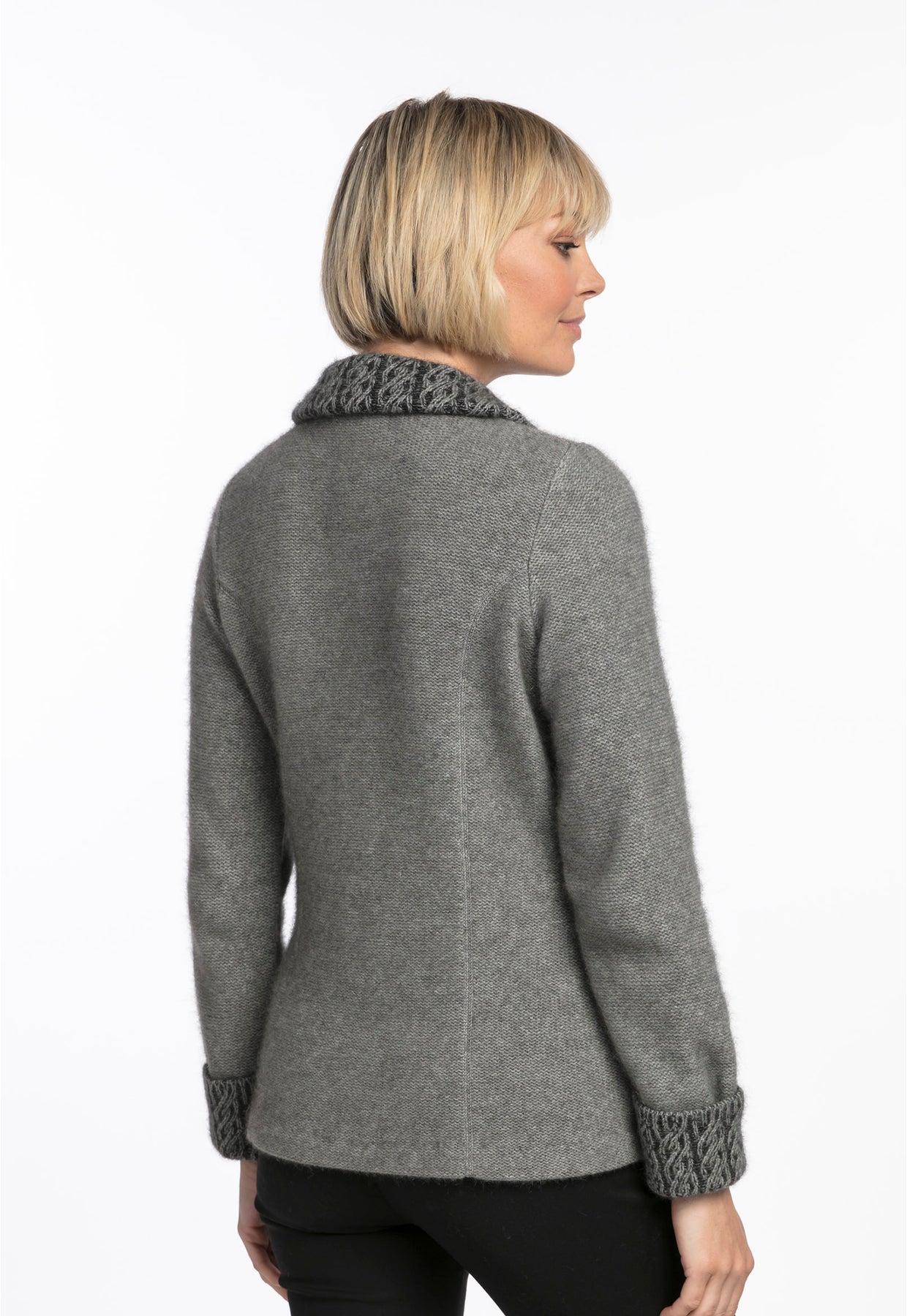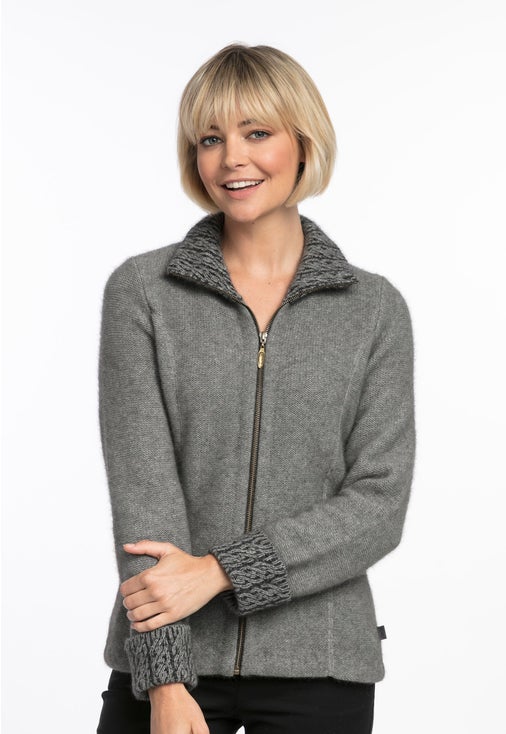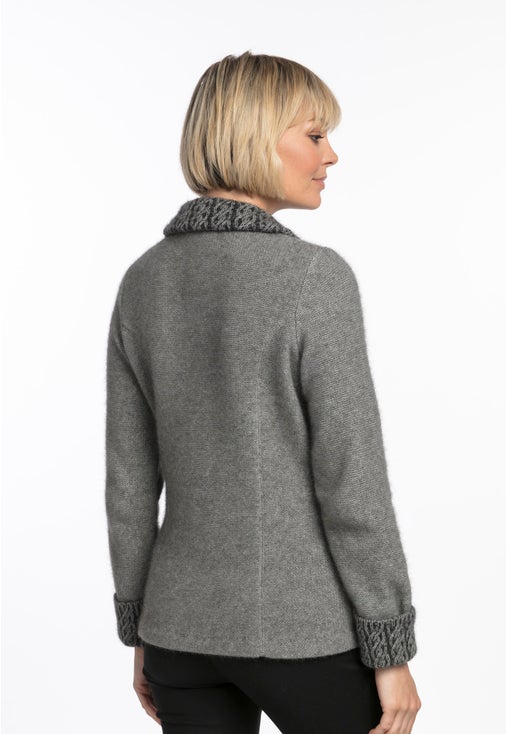 Merino Possum Cable Trim Jacket
Style Code 476
XS
XS

Only 2 left in stock

S
M
L

Only 2 left in stock

XL

Only 1 left in stock

2XL

Only 2 left in stock

XS

Only 2 left in stock

S

Only 2 left in stock

M
L

Only 2 left in stock

XL

Only 2 left in stock

2XL

Only 2 left in stock

XS

Only 2 left in stock

S

Only 2 left in stock

M

Only 2 left in stock

L

Only 2 left in stock

XL

Only 2 left in stock

2XL

Only 2 left in stock

XL

Only 1 left in stock
Description
A luxuriously warm contoured-shaped jacket. The Cable-Trim is all comfort and cosiness, with a colour-contrast collar and adjustable folded cuffs. The merino fabric lining through the inside of the front panels accomodates the zip pockets without adding bulk. Possum's hollowness means that although it is exceptionally warm, it is breathable, so you never feel overheated. Made with a premium blend of 40% Possum, 50% Merino, and 10% Silk. Made in New Zealand by Koru.
Shipping / Returns
Shipping Within New Zealand (1-3 Working Days)
$7.00 flat rate for garments and yarn anywhere in New Zealand.
Shipping to Australia
$18.00 flat rate for garments (excludes yarn) anywhere in Australia.
Shipping to Rest of World (5-10 Working Days)
$25.00 flat rate for garments (excludes yarn) to all countries we ship to.
For more shipping info please click here
An order can be returned within 21 days of receipt.
Your order will include a returns form. Please fill this form out and include it with your returned item/s.
For more returns info please click here
Product Care
Hand wash in luke warm, not hot water. Do not rub or wring. Lay flat to dry. Ease to shape while wet. Do not iron or tumble dry, may cause shrinkage. Dye may run in first wash. Dry cleanable.
Johanna
I am so pleased that these jackets are still available! I inherited my current black jacket from my mother 7 years ago, she purchased it at least 5 years before her death (probably longer). It is still in great condition, looks lovely and is incredibly cosy, warm and lovely to wear. It is my 'go to' winter cardi/jacket.