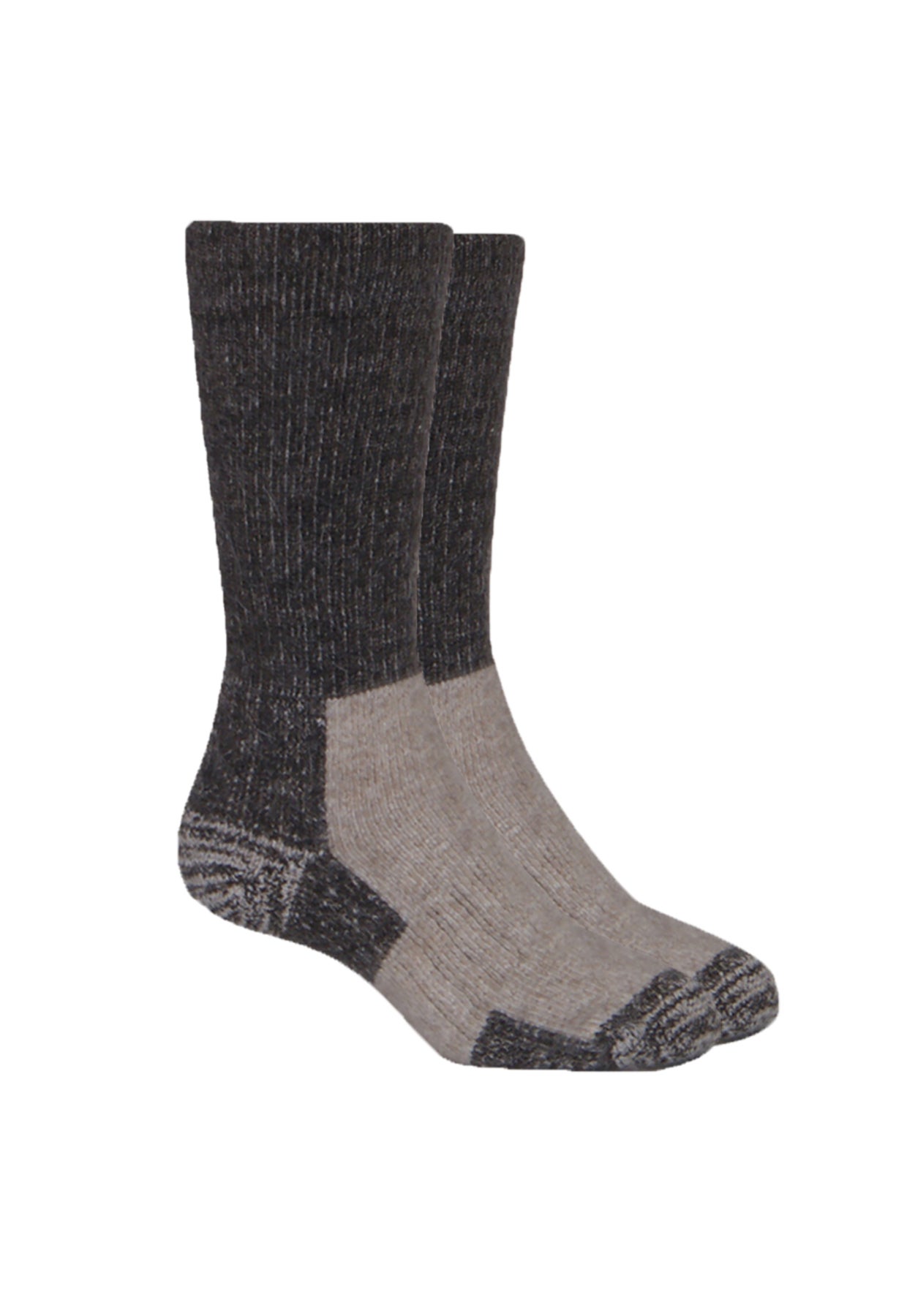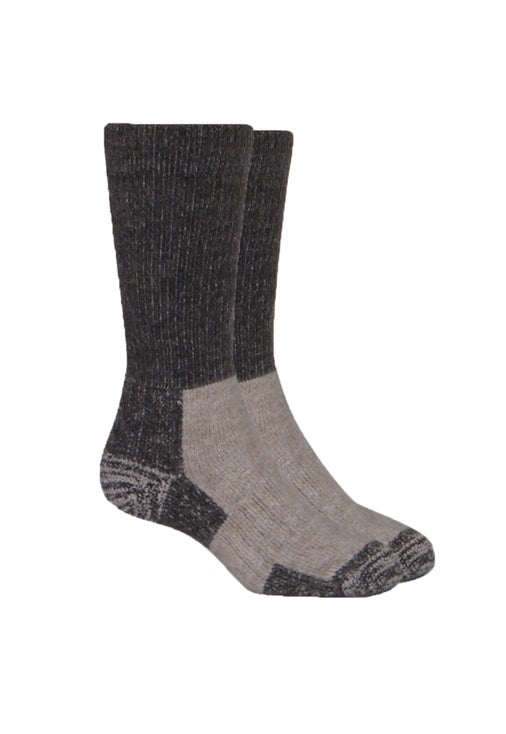 Possum Trekker Socks
Style Code 9110
Or 4 payments from $11

What's this?
Description
The eco possum trekker sock is made for active and hard working feet. This is a heavy weight possum sock that is high-performing and hard-wearing. Features a soft elasticated leg, arch support, full terry lined inner, reinforced sole, Y heel, and completed with a soft rib top. It is engineered to stay in place and provide support and protection. This sock is optimal for hiking, farming, and outdoorsy-ing. For use in very cold climates and heavy footwear. The powerful fibre combination exists of: 30% Lambswool, 18% Merino, 12% Possum, 8% Angora. A 20% mix of Nylon, Acrylic, and Lycra bind this beauty of a sock together to keep it durable. Made in New Zealand by sock pioneer's 70 Mile Bush-Norsewood. M(size 5.5-7.5), L (size 8-10.5), XL (size 11-13.5).
Shipping / Returns
Shipping Within New Zealand (1-3 Working Days)
$7.00 flat rate for garments and yarn anywhere in New Zealand.
Shipping to Australia
$18.00 flat rate for garments (excludes yarn) anywhere in Australia.
Shipping to Rest of World (5-10 Working Days)
$25.00 flat rate for garments (excludes yarn) to all countries we ship to.
For more shipping info please click here
An order can be returned within 21 days of receipt.
Your order will include a returns form. Please fill this form out and include it with your returned item/s.
For more returns info please click here
Product Care
Gentle wash in warm water using an approved wool detergent. Do not bleach. Dry in shade. Do not tumble dry.
Louise
Very happy with the purchase. The socks are so warm.
Robyn Cameron
Excellent product- super warm.