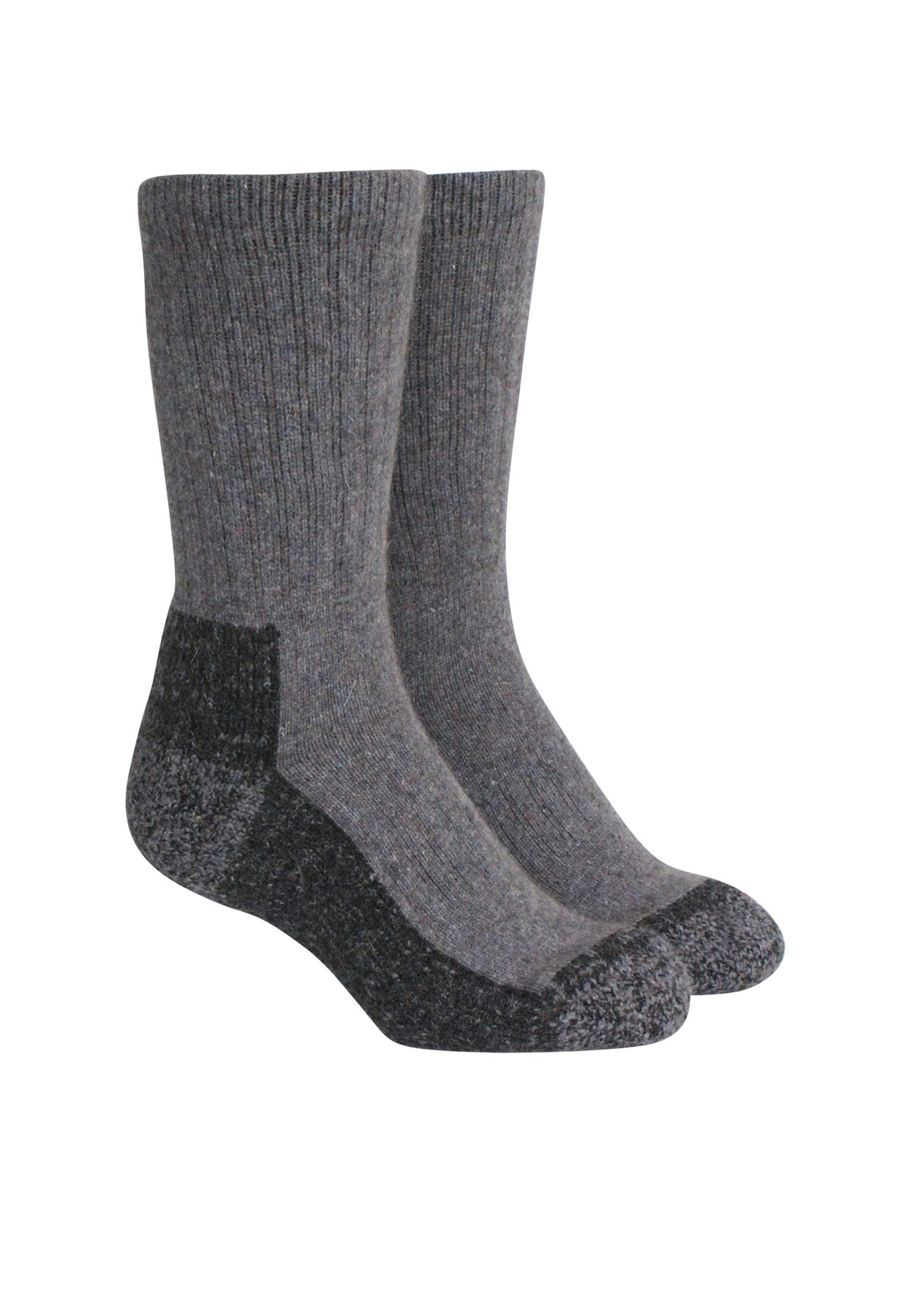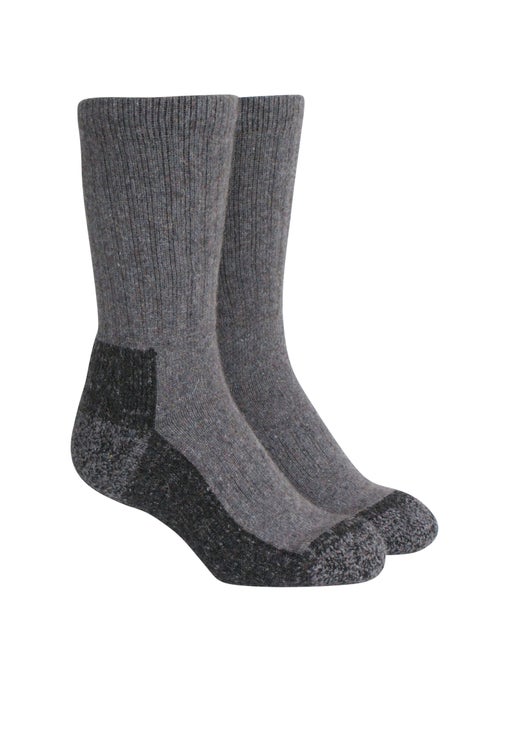 Everyday Possum Socks
Style Code 9234
Or 4 payments from $7

What's this?
Description
Every day people push their feet through the rigors of physical work. It is important give our feet the best protection and comfort. These Everyday Possum socks are specifically engineered for tough feet and tougher conditions. Incorporating a reinforced sole, elastic leg and arch support. These terry-lined work socks are made from a unique blend of eco possum, wool and nylon which creates a soft and durable blend. Sustainable and strong, give your feet the impact of fibre-strength possum and wool. 42% Wool, 28% Possum, 28% Nylon, 2% Lycra. Made in New Zealand by 70 Mile Bush.
Shipping / Returns
Shipping Within New Zealand (1-3 Working Days)
$7.00 flat rate for garments and yarn anywhere in New Zealand.
Shipping to Australia
$18.00 flat rate for garments (excludes yarn) anywhere in Australia.
Shipping to Rest of World (5-10 Working Days)
$25.00 flat rate for garments (excludes yarn) to all countries we ship to.
For more shipping info please click here
An order can be returned within 21 days of receipt.
Your order will include a returns form. Please fill this form out and include it with your returned item/s.
For more returns info please click here
Product Care
Wash in warm water with a soft detergent. Line dry, do not tumble dry.
Ross Sterritt
Great socks,bought as a gift,I purchased set for myself a few weeks ago
Lisa
Purchased these socks for Fathers Day. Huge success. So warm and comfy. I would definitely purchase again. Amazing service to
Marie
Beautiful thick, soft socks.