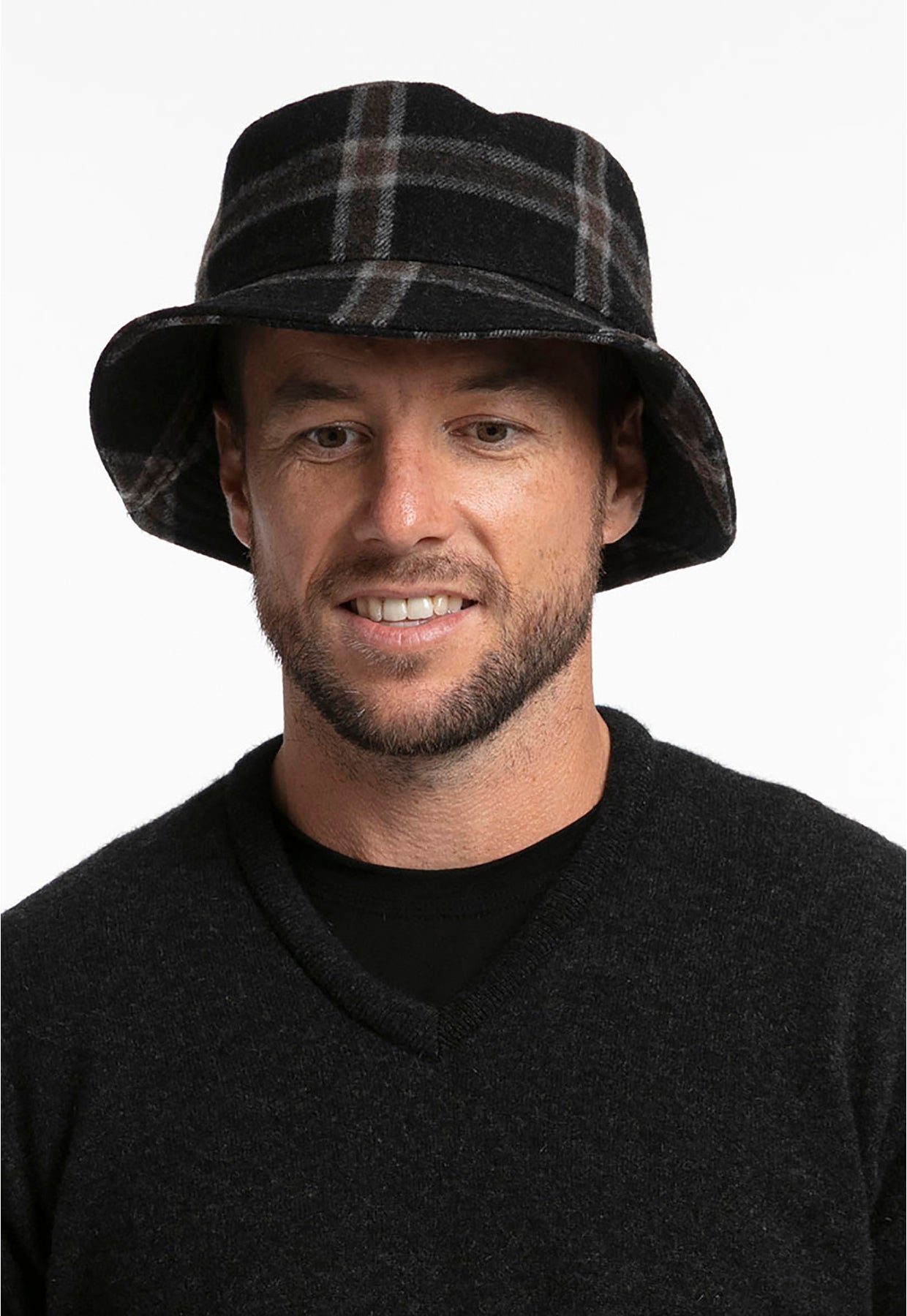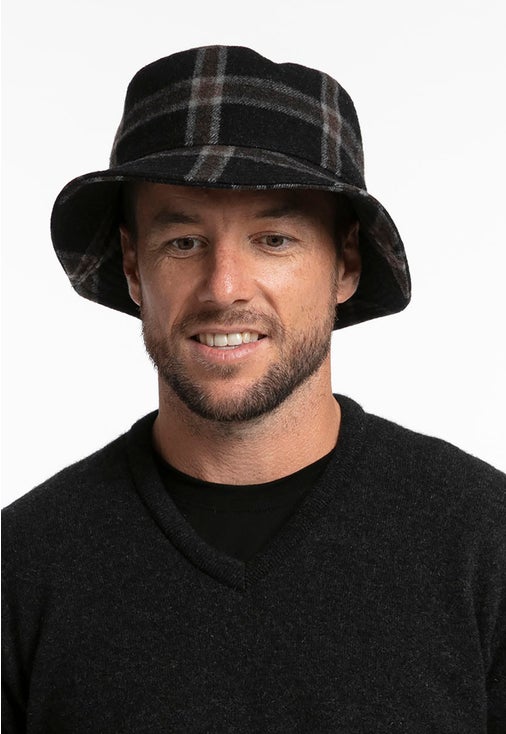 Bucket Hat
Style Code 3410
Or 4 payments from $22

What's this?
Description
This classic handcrafted hat is manufactured in the Prince Edward check using tracditional methods with hydrolic, gas and steam blocks to create the Hills finish. Each of these hats has been made with the wearer in mind and are designed to give you maximum comfort, durability and enjoyment. SS(54-55cm). M(56-57cm) . L(58-59cm) . XL(60-61cm) . 2XL (62-63cm) Made in New Zealand.
Shipping / Returns
Shipping Within New Zealand (1-3 Working Days)
$7.00 flat rate for garments and yarn anywhere in New Zealand.
Shipping to Australia
$18.00 flat rate for garments (excludes yarn) anywhere in Australia.
Shipping to Rest of World (5-10 Working Days)
$25.00 flat rate for garments (excludes yarn) to all countries we ship to.
For more shipping info please click here
An order can be returned within 21 days of receipt.
Your order will include a returns form. Please fill this form out and include it with your returned item/s.
For more returns info please click here
Product Care
To care for your hat, we recommend: remove loose soil with a soft brush, hand sponge with warm water, do not use detergent, bleach or any other cleaning agent, do not wring, squeeze or spin dry. Use warm iron only. When dry, store in a cool, dry place.
Rosalind
Like all Hills hats this is wonderful. Very well made. Top quality product Definitely measure your head size. Fabric is Winter/Autumn weight. Colours for me are black / very dark grey charcoal / dark bitter brown / dark moss / muted dull beige cream. Brim is thick and can be worn as is or turned up at front/back/sides depending on taste/look/weather. Left side has self fabric detail (approx 1 inch) flat loop is discrete but can be added to depending on taste. Fab lining. This is unisex styling and will suit many ages. I am female and it will look great with winter Zambesi clothes. Buy it before it is gone!